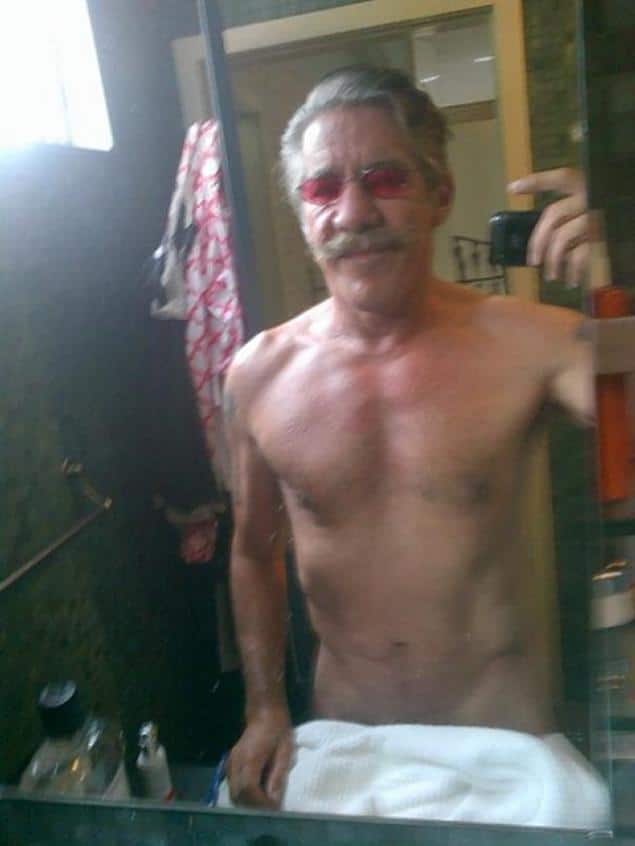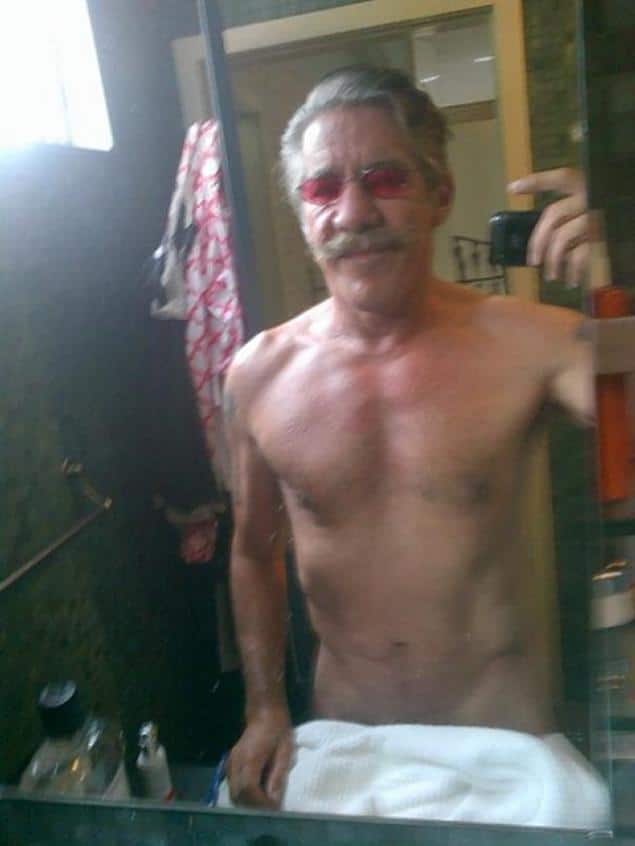 It seems Geraldo Rivera's attempt at twitter selfie fame hasn't necessarily panned out for the best when our collective media hero attempted to show off his pristine beauty.
Tweeted our collective hero:
"70 is the new 50," he wrote, adding "Erica and family are going to be so pissed…but at my age…"
After posting the image Sunday morning , 2 am EST time our collective hero went on later to remove the image but by then the damage was done.
By now the photo had many scratching their heads expressing differing levels of disgust and admiration for the physique of our 70-year-old hero.
But whilst some may have been confused and shocked, wife Erica Michelle Levy was in good cheer, going on to tell E! Online: 'This is exactly the kind of thing that happens when I fall asleep first…Thank god we have towels in the bathroom. But I'm proud my husband looks so hot!'
Tweeted our hero later that Sunday afternoon:  'Note to self: no tweeting after 1am.' 
And then there were these interesting reflections on the web as well:
Actress Jackée Harry tweeted: 'Dear, Geraldo: STOP! Best, Jackée.'
Greg 'Opie' Hughes of Opie Radio added: 'Leave the selfies to the teenage girls YOU CREEP! #ThrewUpInMyMouth'
Danny Zuker, Modern Family Writer, referred to the sideways angle of Rivera's picture with the tweet: 'Good rule of thumb: If you're too old to know how to rotate a naked Selfie maybe don't post naked Selfies. #Geraldo'
Lena Dunham, creator of HBO series Girls, wrote: 'The oppositional teen in me wants to be like "leave Geraldo alone!" but I can't deal with his penis bones.'
If only you could be this talented when you finally reach 70 as well…