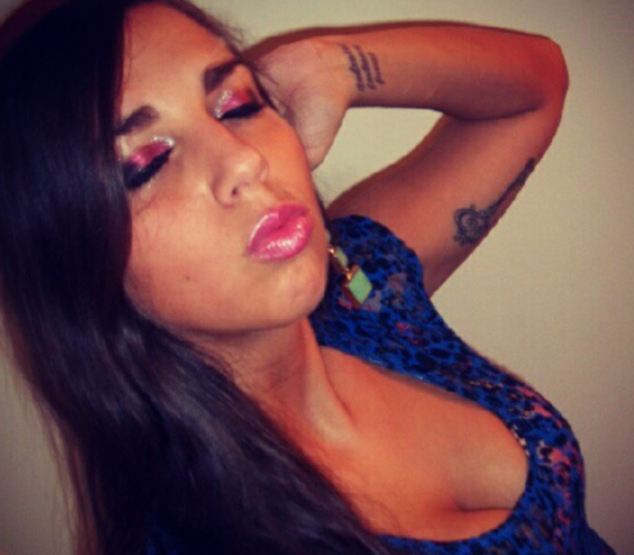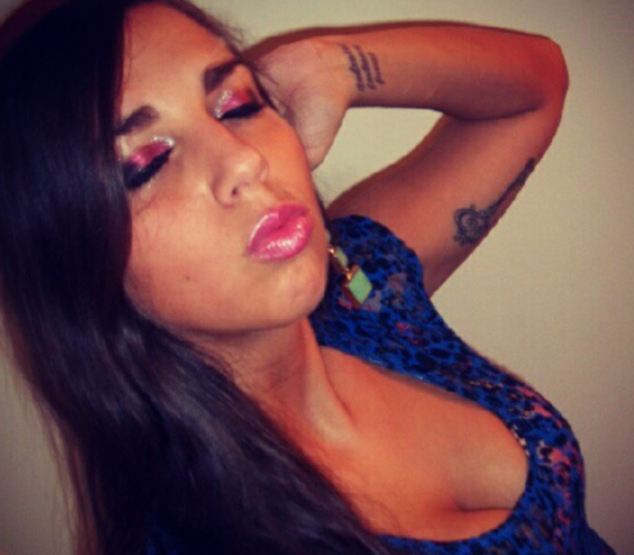 NSFW: Anthony Weiner's sexting partner Sydney Leathers wants you to watch her sex tape.
Anthony Weiner's sext partner, Sydney Leathers on the way to becoming a porn star.
As Anthony Weiner's world collapses, the girl at the center of his new sexting escapade, Sydney Leathers has gone on to brag that she earned thousands of dollars milking sugar daddies.
In an exclusive courtesy of the UK's dailymail, our collective hero goes on to tell how our collective vixen was able to get older men to part with thousands of dollars in exchange for sex and offering 'dates for dollars.'
Sydney Leathers' facebook account goes on to mention rampant drug use, her desire to 'ruin' Weiner (wish fulfilled) and her fear that she was being blackmailed.
The latest revelations has gone on to add further embarrassment on the shamed mayoral candidate, Anthony Weiner, who is now bearing the brunt of further doubt over his character and judgement.
That said our hero, has refused to quit the mayoral race as he has now slipped into fourth place (can anyone guess why?) with a recent survey finding that 53 per cent of likely Democratic voters wanted Weiner to do the decent thing and drop out.
Some of the more recent embarrassing revelations include facebook chats where Sydney Leather goes on to tell as recently as on June 6: 'I'm seeing this one sugar daddy right now who pays me $1000 to go down on me for half an hour.'
Goes on to add Leathers: 'He isn't very good at it but I can fake it. Haha.'
Asks her correspondent, Lou Colagiovanni: 'Does he possess any skill or is it a dull 30 minutes? Ahh Well for $1000 a few moans and shouts should be included.'
Responds our collective vixen: 'I don't have to do anything except pretend I like it though so it's not a bad gig lol.'
In later communications Sydney Leathers goes on to disclose having been on a sugar daddy websites 'on and off' for year:
'I get money from dudes I've never even met.'
'People are super-pathetic. It's funny. I have guys on the sugar daddy site message me over and over and over even though I don't respond.
'One guy offered to marry me in the first message. Um dude, you have no f***ing clue who I am, you saw like 10 photos if that.'
Which is Sydney Leathers way of saying throw in another thousand and we'll have a think about it once the waiter brings out the next bottle of Dom Perignon.
The UK's dailymail then goes on to report that Weiner's sexting partner has a criminal record having been convicted of marijuana possession in 2008.
Facebook posts go on to show that Sydney Leathers is a habitual user:
In one she boasted: 'I always have good pot here.'
In another posted at 1.36am she said: ' (ps sorry if I'm boring right now, bought a new bong today, super high and so tired) lol.'
From there discussions turn on Sydney Leather's shift in attitude towards Andrew Weiner who she once idolized.
At first Leathers appears fearful at the prospect of the story getting out. Ultimately however Leathers goes on to tell that she was determined to 'f***k up' Weiner and went on to express her disgust at Weiner. Can anyone guess why?
'Maybe I'm naïve but I think in whatever f***d up way he had some feelings for me because he REALLY put himself out there post-scandal lol.'
Since her story came out last week, Sydney Leathers has unabashedly welcomed the media, having sat for a paid feature with inside edition, where she acknowledged her tell all would most likely ruin Andrew Weiner's mayoral run.
The latest exposure comes after our collective hero vowed to change his ways after being caught out in exactly the same behavior in July 2011. Not that Sydney Leathers is now too worried about that messy shit.