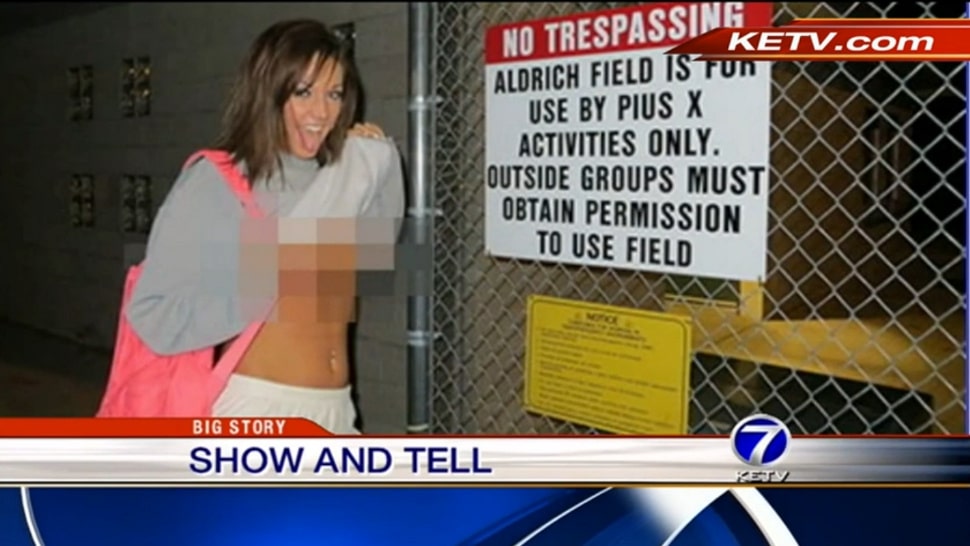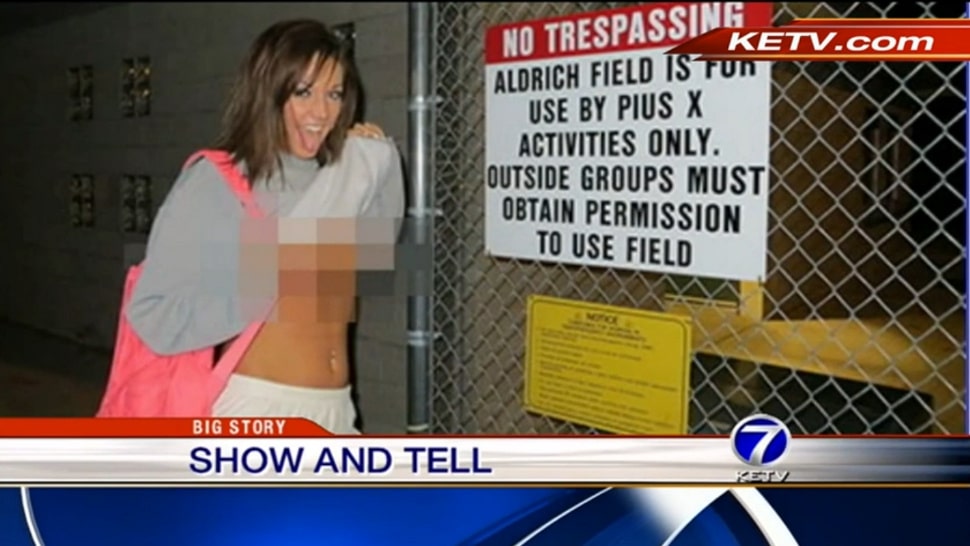 Not happy with the way fellow classmates dealt with her decision to enter the porn industry Valerie Dodds (porn name: Val MidWest) decided she'd one day get her own back and today she can tell you that at long last she has reeked revenge on her former school, St. Pius X High School in Lincoln, Nebraska.
Valerie Dodds, model who posed nude at Catholic school sentenced to 45 days jail. 
Writing on her official porn site Valerie Dodds intimately goes on to describe no holds barred details of how she went on to shoot her latest porn thriller, naturally titled  Pius XXX on school grounds. Yes revenge is sweet if you can muster the courage to duke it back out…
Tells Valerie: "I held nothing back I used my fingers, my toys and even my crucifix in my pussy. I used every part of the school I could get into, payback is a bitch ha ha."
Hmm kids I bet you never thought crucifixes could be put to such delicious good use did you?
Valerie Dodds has no qualms about acknowledging that she broke the damn law when she trespassed onto campus grounds in order to film herself masturbating on the football field, nevertheless she was somewhat surprised when she came to find her pony ass was ticketed for public nudity.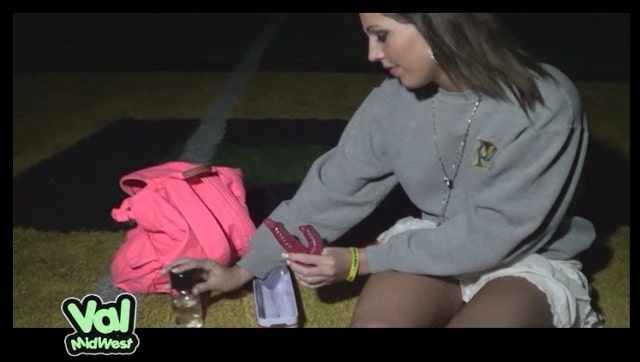 Told Valerie Dodd: "Why would you give me a ticket for public nudity if I'm trespassing onto private property?"
And then there was this posting she made on facebook that had me salivating wondering too:  "So you definitely heard right I did get arrested for the PiusXXX picture set on my website!!! I got ticketed for trespassing and public nudity! Pius decided to call the Lincoln Police Department AND Crime Stoppers because "GOD" couldn't help them out on this one I guess LOL! I already have all the news stations and the Journal Star wanting to interview me and talk to me about everything that is going on, but you can see more about it on my website but that's all I am going to say for now!"
Being the good sport that she is Valerie Dodds went back to Pius X, but this time she dressed a bit more modestly. Her way of course of letting you all know that she no longer holds any hard feelings for all you misfits who mercilessly ridiculed her.
But when Valerie says she returned to school dressed a bit more modestly this time, in Valerie speak that meant wearing pasties over her nipples and some frilly underwear. Cause one naturally has to retain some kind of modesty.
According to the local police, because Dodds didn't expose her areolas, her follow-up stunt was perfectly legal. See Valerie knows better than you.
For its part, Pius X remains unrepentant, releasing a statement that suggests it probably won't be apologizing to Dodds anytime soon.
"[W]e constantly follow our school's motto: To Restore All Things In Christ," the school said in its statement. "To that end, we are praying for the young lady and her family, and we stand ready to offer forgiveness and support should she seek it."
What do you think kids? Is Valerie Dodds ready to be forgiven?