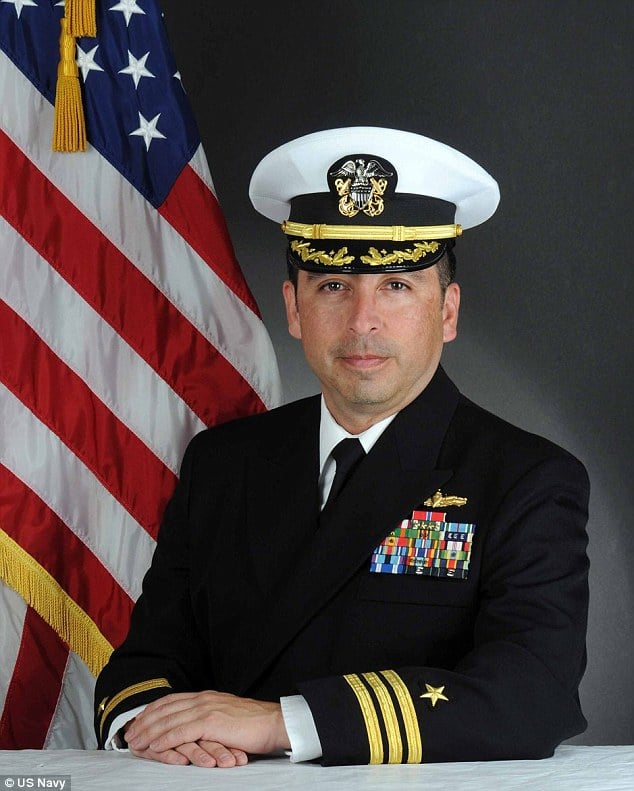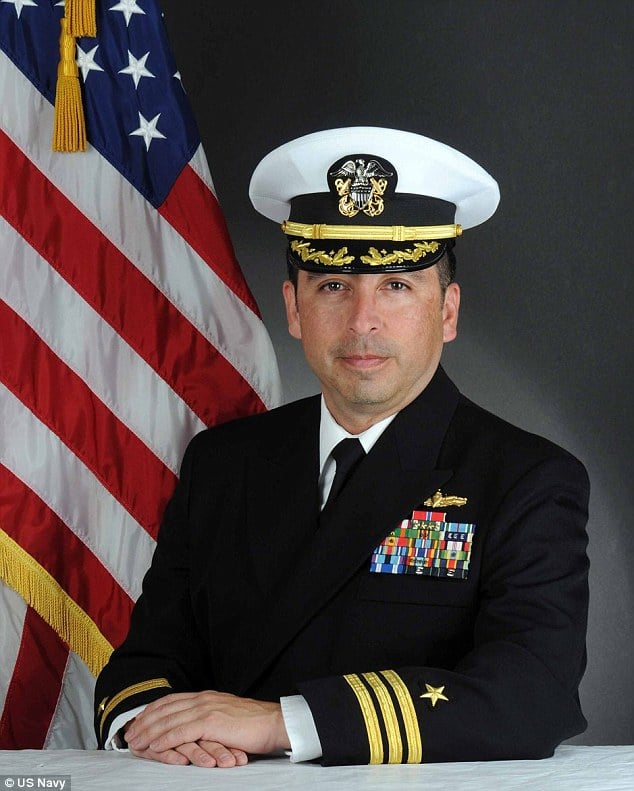 Making headlines is the tale of one senior navy commander, Commander Allen Maestas of San Diego's Naval Beach group unit who was relieved of his post after investigators found inappropriate texts and emails that he has sent to fellow female sailors.
Along with requests for sexy photos (don't you wish?) and 'good back massages,' Commander Allen Maestas was also said to have sent a string of sleazy cell phone and email messages. I know kids the insides of my loins are getting juiced up thinking about this shit.
The incriminating text messages, released by the Navy on Tuesday, include a series to one sailor under his command in which he wrote 'weekends sorta suck cause I don't get to see you until Monday' and 'I'm jealous u r in (pa)jamas. I wish I could join u.'
Hmm, tempting right kids?
It's also understood that Maestas had gone on to request the same woman send photos of herself in shorts or in any pose (I wonder what any pose actually means kids?) and wrote 'sure wish u could give a good back massage.' (kids are you sweating too with anticipation?).
The report, made public in response to a Freedom of Information Act request also found Maestas used smiley faces after offensive remarks to women so he could later claim that he was joking.
Interestingly Maestas had denied any wrong doing but later that day after being approached by investigators this past May 16, pursuant to a series of complaints being lodged, went on to disclose that problems at home had led him to let his professional standards 'slip' at work.
'I started allowing myself to have conversations with my subordinates that I wouldn't normally have,' he wrote in a statement contained in the FOI documents. 'I was looking for someone to talk to.'
Or was Maestas looking for someone simply to have some tender licking 'sexy'fun with…?
A spokeswoman for San Diego's Naval Surface Forces,  Cmdr. Tamsen Reese yesterday went on to issue a statement about the case:  "The messages were inappropriate and unprofessional and did not respect the senior-subordinate relationship. Sailors deserve an environment where they feel comfortable in the work place."
Give or take the occasional sexy back message or pajama party…