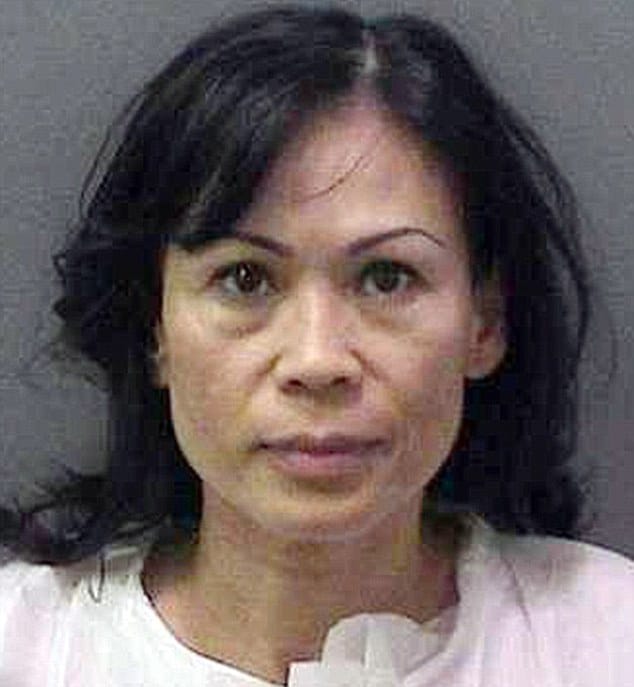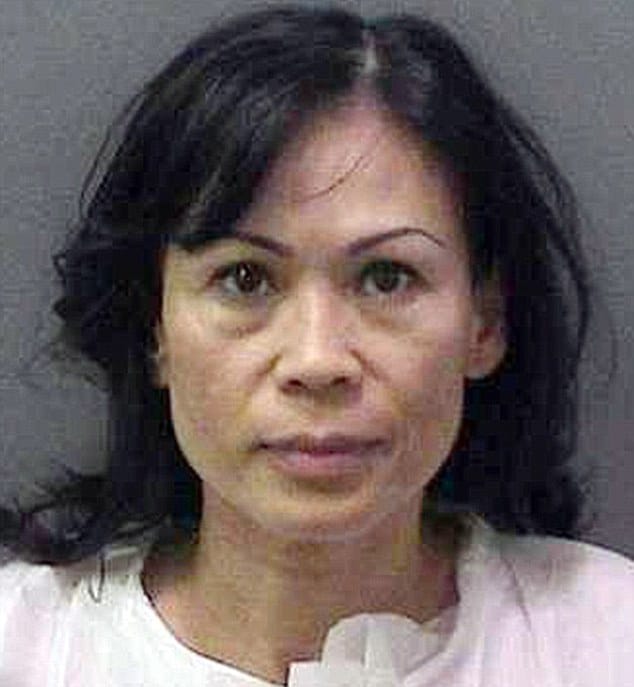 How to drug your husband, tie him to the bed, cut off his penis and throw it in the garbage bin.
Catherine Kieu went on to be sentenced to life behind bars with the possibility of parole after 7 years after a Californian court found her guilty of of charges of torture and aggravated mayhem after a spree which saw her sever her husband's penis and then throwing it into a garbage disposal.
The court went on to hear that at the time, July 2011, the couple were going through divorce after the husband first filed for divorce, this after the couple only married in December 2009.
At the time Kieu laced her husband's dinner with ambient after they had an argument over a friend possibly staying with them at a later date.
When the husband went to sleep, Kieu tied his legs and arms to the four corners of the bed, and when he awoke, she pulled down his pants and severed his penis with a knife, prosecutors charged.
The court went on to hear that whilst severing her husband's penis she went on to scream 'You deserve it.'
Kieu then threw the severed penis into the garbage disposal, turned it on and mutilated it, prosecutors told. Kieu then called 911 about how her husband was bleeding, and he was taken to the hospital for emergency surgery.
The ex-husband, 60, whose name was not released went on to describe the trauma in an impact statement during yesterday's sentencing, according to a statement by the prosecutor's office.
"The convicted (person) viciously deprived me of part of my life and identity," the ex-husband told the court. "Then, as is routine in cases of violence that involve something sexual, the victim must endure, at the hands of the defense, a second attack. This was a cruel and calculated violation of a person's body and mind. I now struggle with what is before me. She has torn off my identity as a man. She has caused doubt in my belief in good. She has betrayed my trust in people."
On April 29, a jury convicted Kieu of one felony count of torture, one felony count of aggravated mayhem, and a sentencing enhancement for the personal use of a knife, prosecutors said.
Prosecutors argued that Kieu refused to accept her husband's demand for a divorce and carried out the attack as part of a revenge plot. The attack occurred about two months after the husband filed for divorce.
'I don't think she wanted to get divorced — that's what it came down to. As far as the reason for it,she was adamant. Maybe this is her way.'
The Vietnam-born Kieu is also known as Que Anh Tran, court papers said. She and her ex-husband had no children.
During trial, the 60-year-old victim testified that his penis could not be reattached and that he felt as though he had been murdered.
Went on to tell the husband: 'I remember the event. It's not cohesive because of the shock, the trauma, the torture. There may be a situation where I can become happy. Whole? Never.'