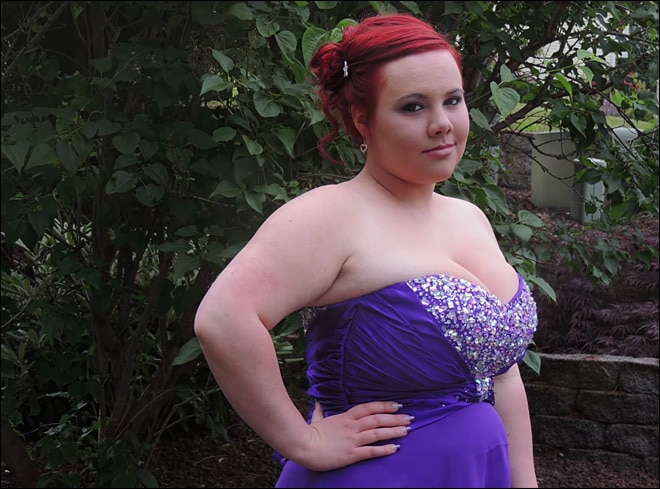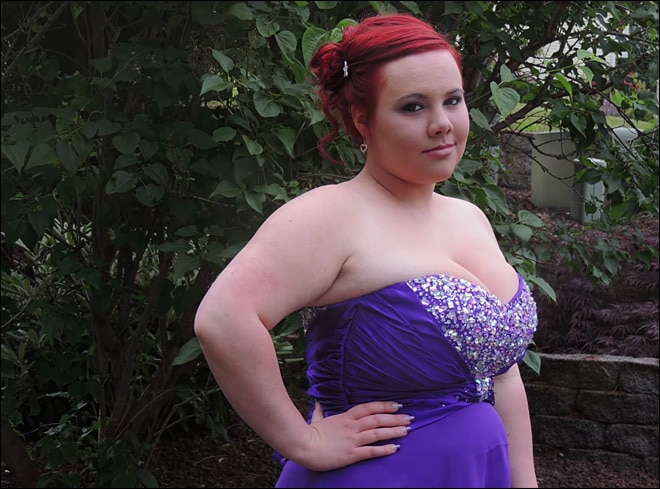 Brittany Minder, a high school senior from Washington says she was left embarrassed and humiliated after being denied entry to her senior prom because her breasts are too big.
At the time Brittany was excited to show off in her new strapless dress, but was surprised to find herself been prohibited from entering the dance because school officials felt she was showing too much cleavage.
Reiterated the pissed off teen: "In my opinion, I feel that it is because I'm bigger chested and there is more cleavage that you can see, and there's nothing I could really do about that."
Central Kitsap High School's dress code does allow strapless dresses, but only if the cleavage is covered.
Brittany's dad, Gary Minder, however, says it is near impossible for his daughter to fully cover any decolletage:
"A girl like Brittany should not have to go to a dance in a burlap sack because she's large busted."
Minder's parents have gone on to say that they have no problem with school rules, but nevertheless reckon their daughter was singled out for having a large chest.
Reflected Kim Minder, Brittany's mother: "All women are not created equal, and you can not compare a golf ball to a grapefruit. It ain't gonna happen."
Since her embarrassing incident, Brittany Minder has gone on to say that she's sharing her story because she doesn't want anyone else to suffer the pain and humiliation that she did on a night meant for celebration.
A school district spokesman has since gone on to say if a student's appearance does not meet the dress code, staff members will help them come up with a solution that allows them to attend the event.
In Minder's case, she wasn't allowed in the prom until she covered her cleavage with a shawl. In the end Brittany agreed to the school's demands but only ended up staying for about an hour.
Told the teen: "I felt self-conscious and they took the magic out of the night. It was tough being there after all that happened. I didn't feel comfortable. I already had a blow to my self-esteem. I didn't really want to be there anymore."
Minder said she's worn dresses with a similar neckline to other dances without any problems. Her parents say they want a public apology.
Because once in a while a schoolgirl's fantasy of who she is doesn't match with that of what she should be or look like for the rest of the world…
And then there was reflection via jezebel that had me wondering too:
But teenagers have breasts! And different teenagers have different types of breasts! Girls with big breasts will have deeper cleavage because they have bigger breasts. Tall girls are more likely to show "too much" leg because they have longer legs. Girls with big butts might appear to be wearing tighter leggings because…you've got the idea.
These irrational rules are geared towards making adults feel safe rather than teenagers. Minder, who was eventually allowed to enter her prom shrouded by a shawl, was mortified while her teachers were spared the horror of feeling creepy for staring at her boobs. Who are we protecting by banning a space between two mammary glands? Let's remember what cleavage really is: nothing. And definitely not any school's business.