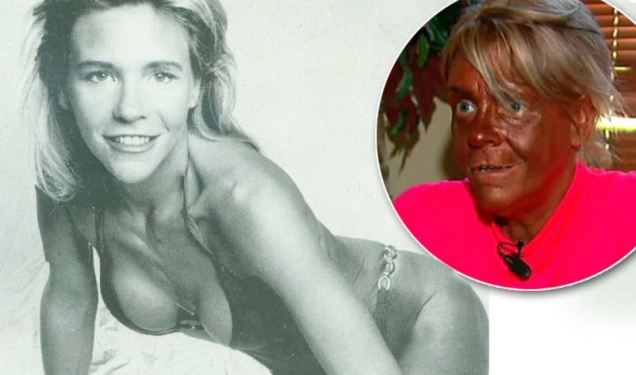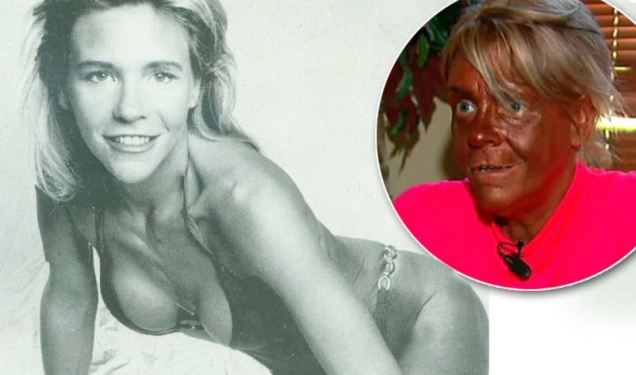 Tan mom returns to club to become shockingly drunk again.
Video: Tan Mom wants to show you how to party like a (drunk) rock star.
Tanning Mom it seems is taking advantage of her new found fame by agreeing to make a cameo appearance in an upcomign porn feature.
According to tmz, 44 year old Patricia Krentcil who first shot to fame last year after it was revealed she had a thing for taking her 5 year girl (oh well…) with her to tanning salons has agreed to the deal which will have her doing a couple of hours of work and not having to take a single thing off. And to boot she'll be getting paid a $1000.
tmz: Sources close to the SPF -5 mom tell TMZ … Krentcil first offered up her services to Vivid Entertainment, but they wisely passed. But Lucas Entertainment, a company that produces a series of gay porn called "Kings of New York," became interested … and cast Krentcil in their latest episode.
Sources go on to say that there will be no sex involved (fortunately) and that Tanning mom is thrilled to be on board.
Coincidentally Tanning Mom released a pop song, simply titled 'It's another mistake,'  'It's tanning mom,' which will naturally have you running to the stores for your own tanning lotion.
You better work it…
above image found here