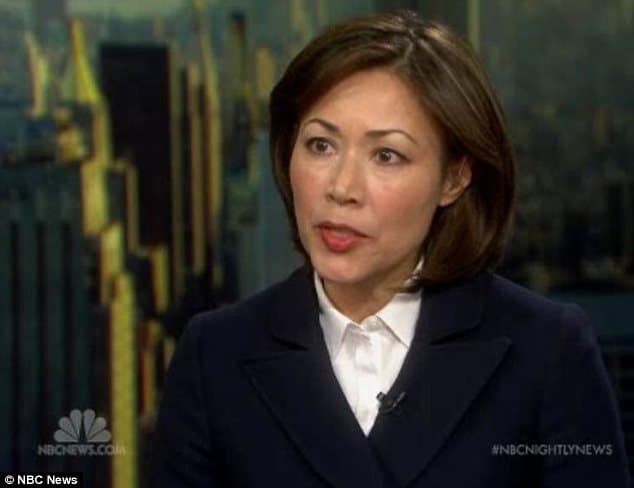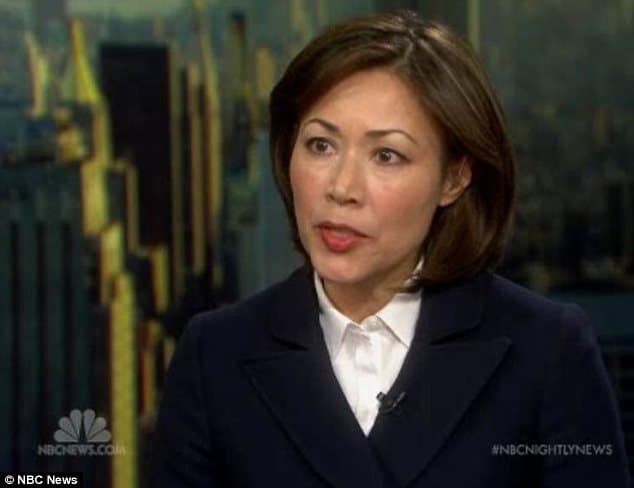 It seems Ann Curry is back to making headlines again as the former Today co anchor has been labelled a 'mean spirited bixch,' who her long term Manhattan neighbors have had to purportedly had to endure. Needless to say the accusation hardly fits with the portrayal of Ann Curry as the sympathetic do gooder who was unceremoniously dumped last year for nothing more than being her mercurial ray of goodness.
But that unfortunately is not the way John Lee and his wife Lynne Lummel see all this shit as they have gone on to say it was only karma that Ann Curry was axed from her high profile position with NBC.
The grievance against Ann Curry purportedly stems from a purchase she and her husband, Brian Ross made of an Upper West Side brownstone back in 2003 for $2.9 million. Apparently the house has remained uninhabited whilst undergoing years of renovations and construction work which Lee and Lummell contend have made their life a living hell.
Told Lee to the National Enquirer: 'Shes made my life a living hell for ten long years – and she and her family haven't even moved in.
'On air, Ann comes across as caring and empathetic, a touchy-feely sort of person who wears her emotions on her sleeve.
'But when the cameras aren't rolling, she's far different from her public persona and not in a good way.'
Hmm, kids do you sense there's a touch of malice going on here. Maybe Ann should have dropped by one afternoon and offered to brew some tea or dust the sawdust off the neighbor's mantle?
The report goes on to tell that over the years the ensuing fracas (can we really call it anything less kids?) has led to a number of lawsuits between the neighbors.
Yet what really pissed off Lee is Ann Curry's failure to apologize to him and his wife or show any compassion (I told you Ann, that cup of tea would have made all the difference) for the purported disruptions and inconveniences.
'She hasn't shown my wife and me a shred of compassion or understanding for the disruption their decade long home renovation caused our neighbors and us,'
'Our quality of life was destroyed. She's an uncaring , mean-spirited person who cannot bring herself to apologize for her mistakes.'
Kids not to get too side tracked here but I'm kind of wondering what Matt Lauer thinks about all this shit, after all he wasn't particularly to fond of Ann either after staging a behind the scene's coo against her early last year. I know Ann the world just doesn't understand the real you.
The National Enquirer goes on to tell that the last straw for the couple came in December 2010 when a water pipe burst in Ann's vacant home and flooded Lee's basement – not only causing thousands of dollars in damage but also almost killing Lee after he got an electric shock from a plugged-in heater.
Hmm, Ann at this stage I'd pour an extra healthy dollop of the good shit in that home made tea of yours.
Tells Lee: 'Water surged in knee-deep and wiped out everything that was down there, everything was gone in a flash and some things were irreplaceable. It was an extremely dangerous environment, and I could have been killed.'
Goes on to tell wife Lynne: 'We finally reached a settlement with Ann and her husband six months later. I get very emotional when I think of her and what she put us through. As far as she was concerned, we were inconsequential and she treated us very poorly.'
Told Lynne during an earlier interview with the New York Post at the time of the lawsuit: 'My family have lived for 16 months in a dangerous and toxic home environment caused by the construction at the home of Curry and her husband and experienced an inexcusable number of life-threatening accidents.
'We feel we are dealing with inconsiderate and irresponsible people with a lot of money who believe their power and importance outweighs the well-being of those around them.'
If only Ann Curry could drop by one sunny afternoon with a brandy soaked bon tarte and her and her neighbors could finally call this nasty shit a day…