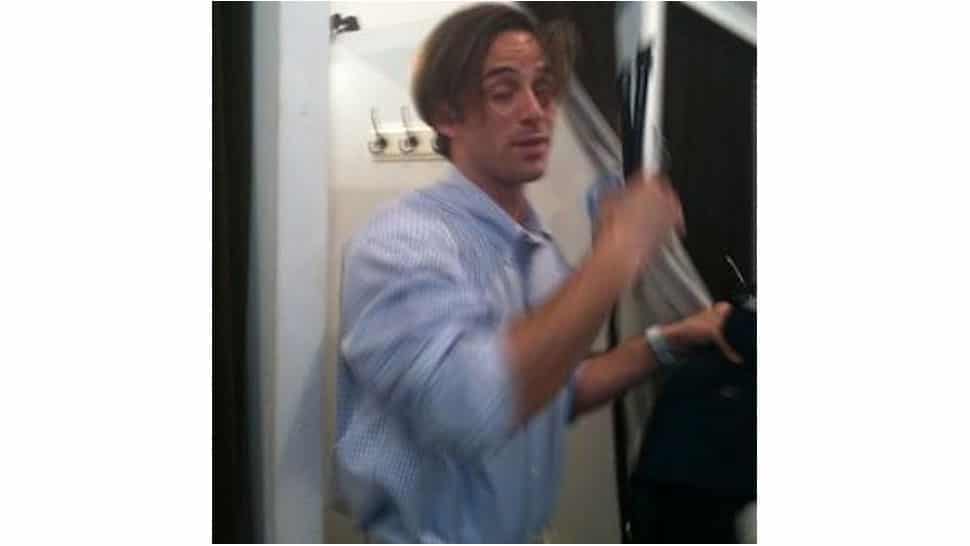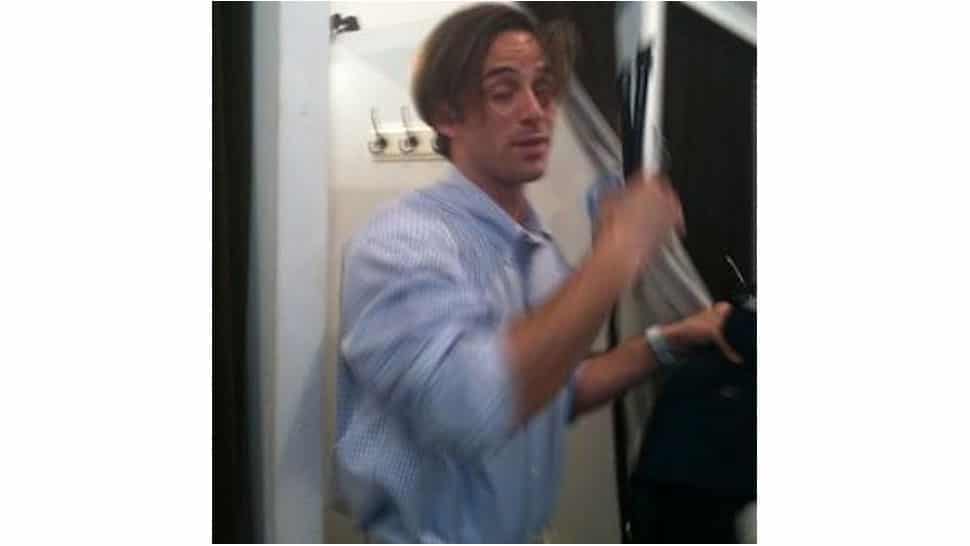 Making rounds this morning in every dorm at NYU University and then some are the feats of one of its preeminent on campus academics, Professor Ross Finocchio. Unfortunately for Ross though what is being made into legend status isn't necessarily what's going to help him get tenor when his jig at the school is over. Confused, don't be.
Let's step into a ladies dressing room and follow this way…
gawker: Ross Finocchio is a distinguished art history professor at NYU. The 34-year-old professor won an award for his work on 19th century art, and he's currently writing a biography about the museum founder and steel magnate Henry Clay Frick. But his talents don't end there; according to the NYPD, Finocchio is also something of an expert at spying on women in dressing rooms.
And the misery goes something like this:
nypost: Finocchio was arrested Monday after a customer told the manager of West Village boutique that she'd noticed him sliding something from his dressing room into hers. The customer and manager then watched as he spied on another customer by placing his phone on his shoe and then sliding it under the undressing woman's door.
At that point the manager confronted Finocchio.
"I knocked on [his dressing-room door] and said, 'You have to come out right now,'" said manager Stephanie Williams.
She said when he finally came out, "he was sweating profusely."
Sweating profusely because, ahem, well… what do you think kids? From there the store manager led NYU Professor Ross Finocchio to the front of the store — where he had a bag checked — while a co-worker called police. Uhh- no. That's not going to go down too well on campus Ross. Is it?
"He said, 'I'm so embarrassed. I was recording myself for a project — if I could just explain myself."
A project? What type of project I wonder? One of them art history projects right? Or maybe not…
Finocchio was charged with unlawful surveillance, a felony, and admitted to making the recordings, according to the criminal complaint. So much for being too brilliant or just a touch misguided. But then again maybe all them hot bunnies on campus were beginning to play on Ross's nerves?
And then there's this added misery:
An NYU spokesman said, "Until this matter is cleared up, he will not be assigned to any duties that involves contact with students."
And then there was this comment on the web that made me rush out to the cooler and grab my own sweat cloth to wipe down my own tears of bitter frustration:
His website is down: http://www.rossfinocchio.com/
His LinkedIn is gone: http://www.linkedin.com/pub/ross-finoc…