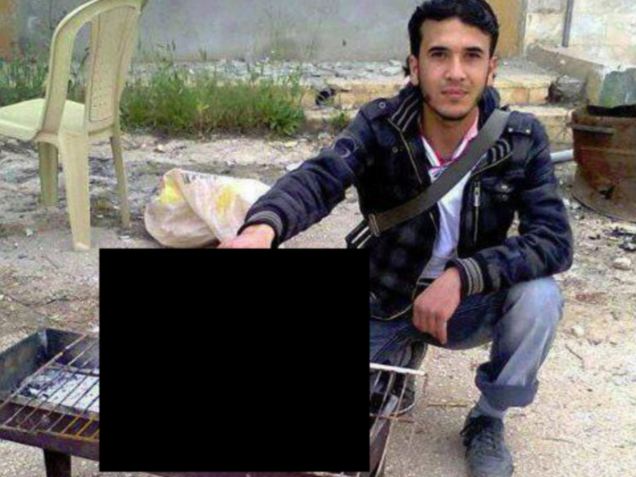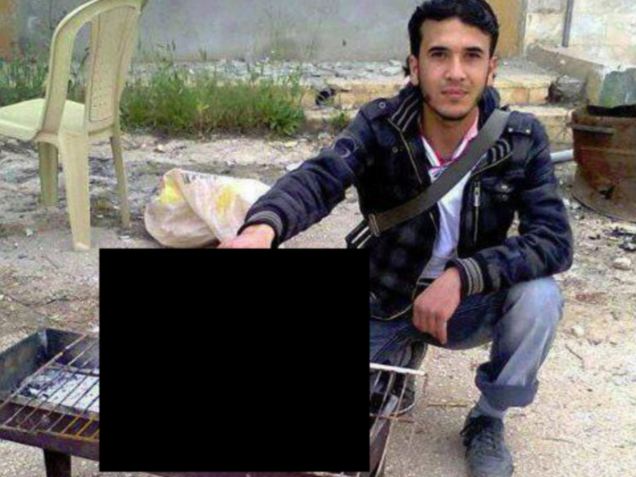 And this is what civil strife looks like…
If one perhaps really wants to get a sense of the degree of hostility currently taking place in Syria then one only need look at the above picture of a Syrian rebel holding the decapitated head of a government Syrian helicopter pilot.
The head said to be blood splattered and in the process of being barbecued (yes gruesome is the order of the day) serves to remind would be observers of the degree of hostility currently in play in the civil war torn nation of Syria.
Explains the UK's dailymail: Blood can be seen dripping from the head through the grill onto the smouldering cinders of the barbecue. While bloated and blood-stained, the face is relatively unmarked, its features, including a well-trimmed moustache, clearly recognisable.
The image – which is too graphic to publish in its original form – was posted on a pro-government website hosted in Lebanon and billed as proof of a war crime.
The boy in the picture is described as a member of the Free Syrian Army (FSA) and the head that of an Assad-loyal helicopter pilot downed with his crew by a rebel surface-to-air missile.
Yet what has some wondering is the authenticity of the image itself and whether it in fact wasn't doctored in an effort to affect an air of extreme psychological terrorism. Local media publications have gone on to note at present there is no way to categorically verify whether the image is real or not but some think that too all may be irrelevant as the actual deed of posting such an image antes up the tension in the propaganda stakes at play.
Reflects Dr Craig Larkin, a middle east specialist: 'With the conflict now more or less at stalemate, it is fast becoming a tit-for-tat war of propaganda over who is committing the most barbaric atrocities – both for the benefit of local and international communities.
'The rebels have turned wholeheartedly to Facebook to promote their mission, regularly posting pictures and videos of their fighters having been tortured or killed by Syrian forces.'
Which is another way of saying you can now be terrified senseless without even having to walk onto the battlefield and simply logging onto facebook to get your healthy dosage of civil strife terror…
Isn't it time you psyched the enemy out with your own cache of savory images too?