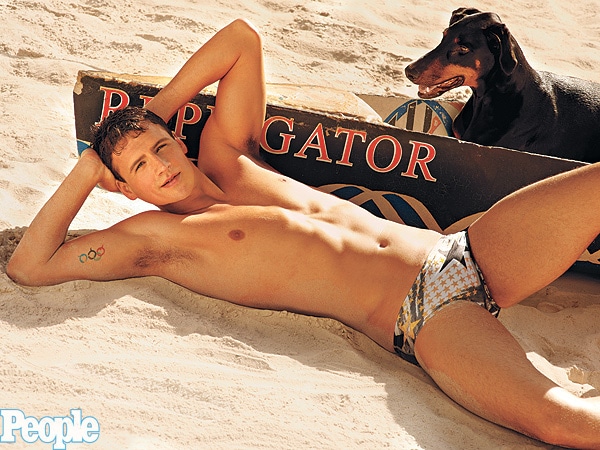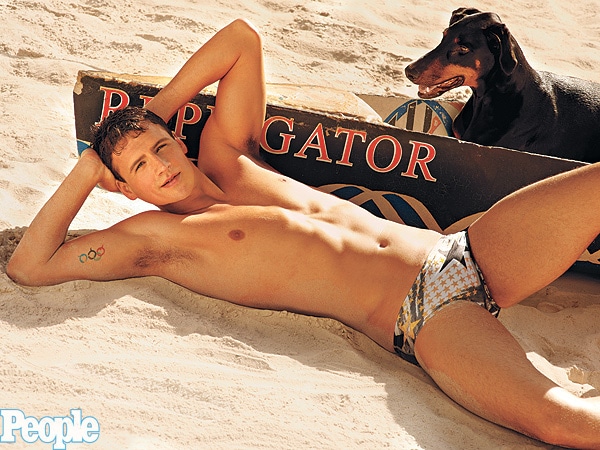 Ryan Lochte wants all that money and fame too thank you very much…
He may be a swimming legend but Ryan Lochte, ubiquitous media whore on the up has come clean and told Hollywood reporter he is now aiming for the stars and now wants to be the next Kim Kardashian. Indeed…
Tells our local heart throb:
"Kim started from pretty much nothing, and now everyone everywhere knows who she is. That's what I want to do."
Which is another way of saying who cares about going back to the pool and endorsing corn flakes and swimming trunks when you can be endorsing the must have lifestyle that we all aspire to and naturally deserve…
It's March 5, and the 28-year-old swimmer is in Los Angeles to promote his new E! series, What Would Ryan Lochte Do?, which premieres April 21. 
Continues hollywood reporter:
Lochte sees no reason why he can't follow Kardashian's trajectory. "I've seen what E! has done in the past with reality shows like hers," he says admiringly of his network co-star, whom he has not yet met. "Today, she's huge."
Which raises the question does Ryan Lochte have what it takes to be the next sunny side up dream boat that we all collectively aspire to? Or to put another way does the swimmer have the temerity to have his name put through the rumor mill and trod on a like a used welcoming matt at the local 7-11…?
"When I walk down the street, people recognize me, and that never happened before," says the athlete, who's known to stand outside his hotel to sign every last autograph and pose for countless iPhone photos — even if that means being late to practice. "Now's my chance."
But the question may well be will the swimmer come to regret his desire to dangle himself in front merciless television viewers who may be in a giggly mood with his good looks and tight swimming trucks but who will inevitably come to wish to see him dangled like a fried oyster dollop when the mud starts to come his way?
If only we all had the temerity to be collective media whores….buyer beware…