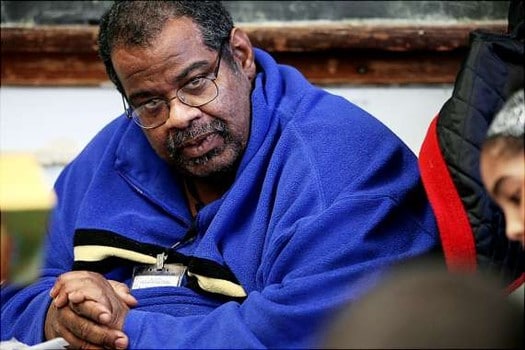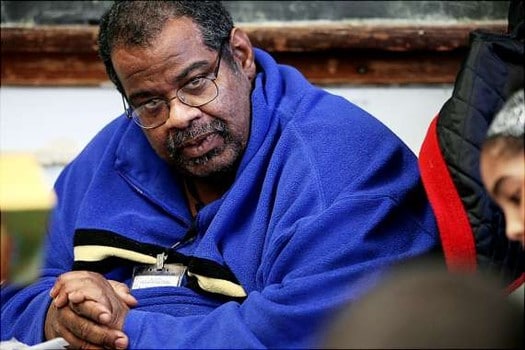 A disabled second grade NJ teacher, Ron Tuitt has been fired for insubordination and inappropriate behavior last week. The firing follows Ron Tuitt's insistent behavior of peeing in the classroom despite being addressed to refrain from such behavior.
A teahcer at the Patterson, NJ public school system since 1996, Ron Tuitt was often saddled to the use of a motorized wheelchair as a result of a medical condition which caused his legs to swell and one assumes tempted his inability or reluctance to use a restroom.
Upon bringing charges against him, (all 17 of them) the state accused Ron Tuitt of having urinated into a classroom garbage can, urinating into bottles in front of students who he instructed to close their eyes, as well for letting students sit in his motorized wheelchair.
opposingviews: Judge Evelyn Marose said in her ruling that Tuitt urinated in a plastic bottle and "…on numerous occasions during the 2006–2007 school year, Mr. Tuitt asked his students to close their eyes and keep them closed, without peeking.''
The judge wrote that a student peeked and "saw Mr. Tuitt put the urine bottle by his pants and saw Mr. Tuitt put his hands in his pants. After Mr. Tuitt told the children they could open their eyes, Mr. Tuitt directed D.S. (another student) to take the bottle into which he had urinated, handle first, from Mr. Tuitt's hands."
A custodian at the school claims to have witnessed students taking a bottle of urine to the boys' bathroom.
And it gets better:
The judge also heard charges that on September 29, 2009, Tuitt urinated in a trash can in his classroom. "When Mr. Tuitt exited the classroom, Custodian Alva went into the classroom.  She saw a substantial amount of urine in the trash can, with spillage on the rim and plastic in the trash can and on the floor surrounding the trash can," wrote Judge Marose in her ruling. "Mr. Tuitt did not clean the urine prior to exiting the school for the day and did not contact any one about the urine in the classroom, to ensure that it was cleaned up."
Ron Tuitt went on to deny some of the charges and told the state that others were because he was ill and his principal removed some accommodations which had made releasing his bladder easier.
Tuitt also claimed that the principal at School 13, Michelle James, didn't like him because he was "fat, unattractive, disabled."
The New Jersey teacher also was accused of directing students to go on personal errands for him, improperly driving students home, and sending inappropriate emails to parents after he had been placed on leave.
Reflected School Board President Christopher Irving: "I'm happy the commissioner upheld this. We put our trust in this man to teach our children and he put them in a very unhealthy educational environment.''
above image found here.