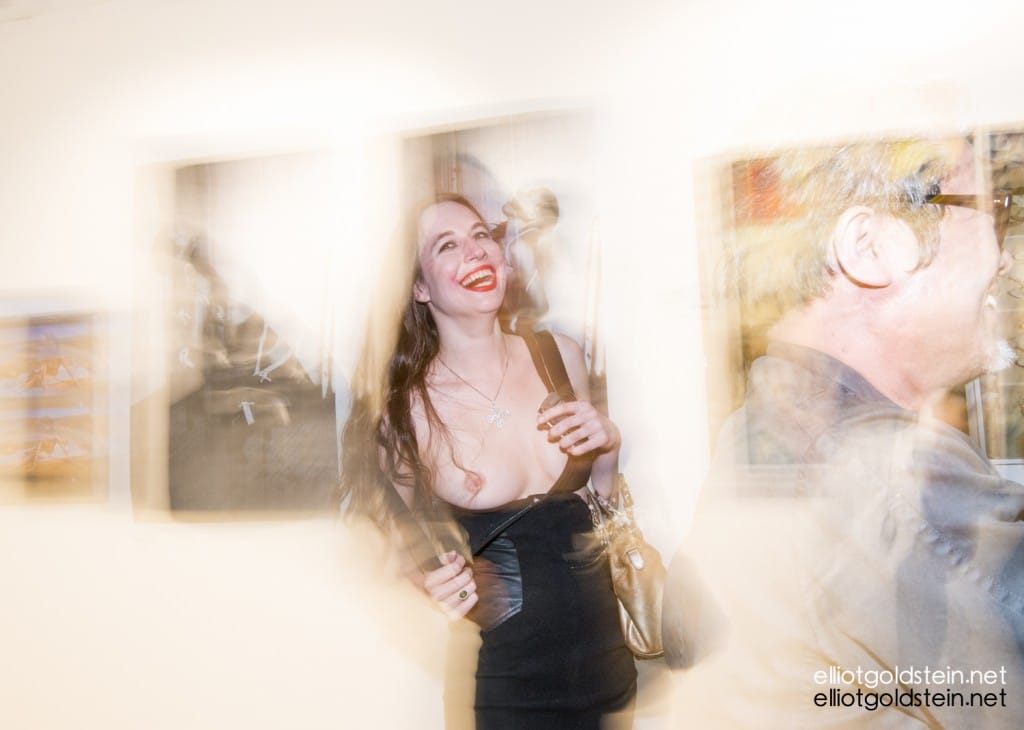 It seems the folks over at Rox Gallery have had quite the indelible impression on the community indeed after a recent exhibit, 'Who Shot Natalie White,' has led to some wondering about the tastefulness of the project at hand. The lurid and sublime photographing by 25 different photographers of muse and model 24 year old Natalie White in various stages of stark repose and ecstasy (for a lack of a better word one supposes).
Opened last week to great acclaim, Australia's Ms Emerald Fitzgerald, the gallery's principal director went on to reveal to this author that the exhibit has already led to great interest and some healthy sales (can we wonder why?). According to Ms Fitzgerald, Rox gallery strives to bring the best artists that NYC offers and she has personally scouted them out after spending the last 2 years running from one exhibit to the other (and the various unpaid internship to boot as well) in getting a handle of what works.
What though may not work is Ms Fitzgerald's desire to push the lever of what passes for art (but perhaps we ought to praise her acumen and her artistic resolve) when she chose to provocatively show her incumbent project 'Who Shot Natalie White.' After all masturbation might be one thing, but masturbation in a public forum is a little dicey even if it is a savvy pr move which has the likes of trash tabloid writers like this author writing about.
Nevertheless Ms Fitzgerald has for the time being decided to heed the gallery's owners stipulation that the model Natalie White cover up her act or the gallery would risk having its lease revoked.
Tells the NY Trash Post: On the owner's orders, the operators of the ROX Gallery have put a caution sign over a lurid picture hanging in their Delancey Street window that shows model Natalie White masturbating.
The sign is positioned to cover her vagina.
"The landlord said to cover the vagina in some way," said ROX Gallery director Emerald Fitzgerald, who slapped a sign on the glass window. "He said he wanted to protect the community."
Although Ms Fitzgerald has complied, Natalie White the model and muse and her own artist (Ms Fitzgerald tells me that Natalie White's Polaroid  prints, see below, at $7000 each are selling quite briskly) had this to offer:
"I don't believe in censorship, I don't ever want to be censored,"
Went on to say the provocateur who was discovered by bad boy photographer at large Peter Beard when she was only 17:
"We can't show a beautiful photo of a woman's torso?"
Perhaps the mark of one's presence isn't necessarily the work at hand but their defiant stand with respect to the work at hand. Watch out for Rox Gallery as it sets out to push some buttons here in NYC, something that has been sorely missing in the art world for some time.