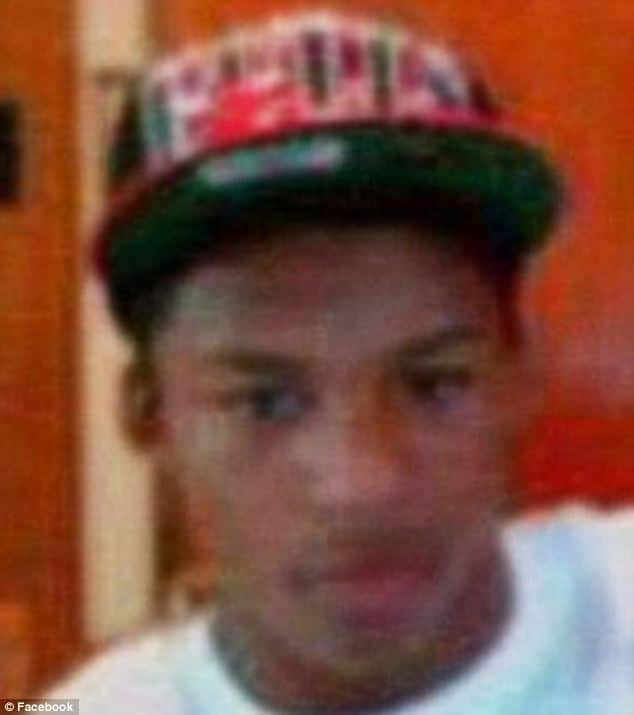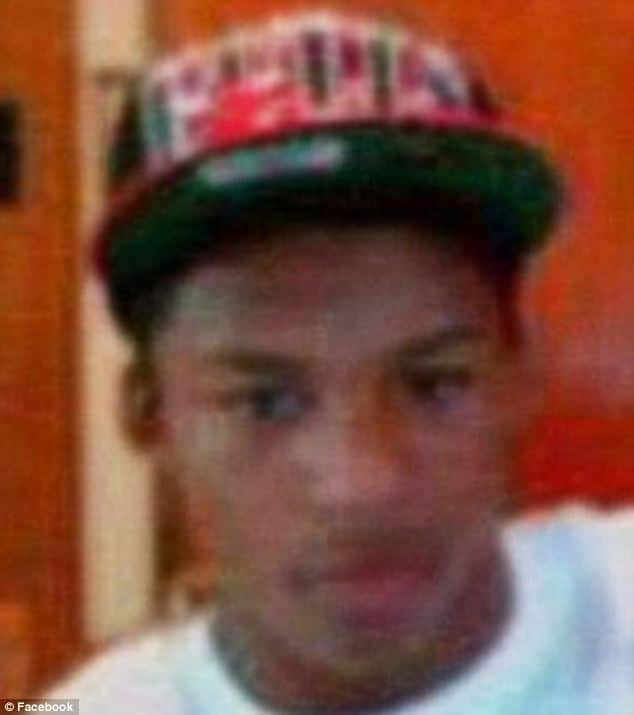 The Steubenville rape case  is set to lead to heightened contention as defense lawyers for the two high school football players, Ma'Lik Richmond, 16, and Trent Mays, 17 said to have raped a minor in the town of Steubenville, Ohio are now alleging that the nearly passed out minor implied consent.
According to one of the boy's attorney's, Walter Madison, the 16 year old unnamed girl was voluntarily drinking and also chose to voluntarily leave with a group of guys.
Told Madison via the Cleveland Trader : 'There's an abundance of evidence here that she was making decisions, cognitive choices.' 'She didn't affirmatively say no.'
Went on to say Madison in the upcoming trial which has gripped the nation which is set to begin tomorrow:
'The person who is the accuser here is silent just as she was that night, and that's because there was consent.' 
Madison's position conflicts with the prosecutor's position that the unnamed girl was too intoxicated to consent to sex, an assertion that hasbeen confirmed by multiple witnesses.
Reiterated Ohio Associate Attorney General Marianne Hemmeter at an October hearing: 'The state doesn't have to prove that she was flat-lined.' 
'Everybody agrees she's puking. She's puking on herself. People have to help her walk. She can't talk. She's stumbling,' Hemmeter added.'
Also rankling the town of Steubenville, Ohio is the the belief that three boys, two of them members of Steubenville High's celebrated Big Red team, saw something happening that night and didn't try to stop it. Instead, two pulled out their cellphones and took video and a photo.
To date the boys, Anthony Craig and football players Mark Cole and Evan Westlake have not had any charges brought against them which has only fueled debate of a cover-up to protect the much admired local school football team.
Opines Jackie Hillyer, president of the Ohio chapter of the National Organization for Women:
'Anyone that they can show had firsthand knowledge and was partly in some way responsible for the event, the rape, they should be charged.'
Offers Steubenville resident Willa Wade: 'I feel personally that if they were there, they knew it had happened, they did not report it or stop it, then they ought to be brought up on the same charges as anybody else.'
That said Ohio's attorney general's office has taken the position that although the witnesses may have not conducted themselves 'in a responsible or appropriate manner,' their behavior 'did not rise to the level of criminal conduct,' and no charges will be levied.
The UK's dailymail goes on to reiterate that legal experts have made it clear that prosecutors sorely need the witnesses' testimony to make their rape case because there is little physical evidence against the defendants and the girl may have been too intoxicated to remember much.
Tells Christo Lassiter, a University of Cincinnati criminal law professor: 'This prosecutor more than anything else wants to get a conviction of the culprits and he does not want to jeopardize that single-minded goal. That's the conservative approach. Above all else, get the main culprit. If you can get the other folks along the line, fine.'
Augmenting the defense's position that the unnamed girl implicitly consented to the boy's advances is the assertion that witnesses recall  the girl being able to tell some of the boys the password to her smartphone and that they never heard her say 'no' or 'stop.'
The defendants' lawyers have also also raised the possibility that the witnesses did not know what they were seeing that night.
'So, you don't consider it a sexual assault?' attorney Adam Nemann asked one of the witnesses Mark Cole.
'I feel it's not my place to make that decision on whether it was or wasn't,' Cole responded. 'I can just tell you what I witnessed.'
'And if this was a sexual assault I'm sure you would have called and told someone, right?' Nemann said. 'I would assume, yes.' Cole said.
Reflected commentators on the web: Sick. Incapacitated does NOT = consent. Sick. Sick. Sick.
She also didn't say yes.
Steubenville investigators believe second rape occurred. 14 year old girl identified.
Steubenville rape case charges may be dropped and the trial moved?
Steubenville high school student apologizes for posting rape picture. Denies wanting revenge.
Steubenville rape now turns up photos of two new women semi naked. More victims involved?
Steubenville rape witnesses may now still face criminal charges. Internal disarray?
Steubenville rape witnesses urged to come forward. But is it wishful thinking?
Steubenville rape witnesses still refuse to cooperate. But why?
Steubenville rape case leads to Anonymous releasing new video of intent.
Steubenville rape case leads to guards protecting school. Death threats made….
How Steubenville High will force a change in whether we accept rape or not?
Former Stebeunville High school student Michael Nodianos not facing charges. But should he?
Steubenville High school rape video teen is desperate to be forgiven. Death threats galore…
Steubenville high school rape charges cease. Angry mobs protest.
Steubenville High school rape case leads to new Anonymous leaks. New names…
Steubenville High school leaked video now leads to demands for Michael Nodianos' expulsion.
Steubenville High school students joke about rape in video leaked by Anonymous.