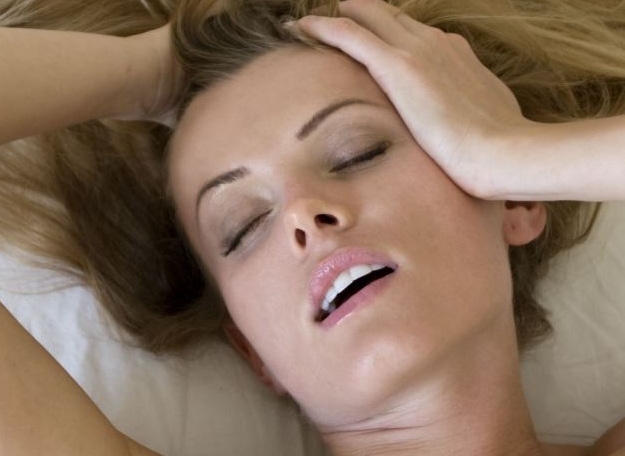 The G shot injection. Designed to improve your orgasm ladies…A lunchtime favorite
Ladies isn't it time you had an earth shattering orgasm too?
A procedure known as the G shot is said to promise potential female recipients that it will boost their sex life, but not everyone is convinced that is necessarily the case and some even wonder if it just might make matters worse?
Costing circa 500 pounds ($810 USD) a woman can now have her G spot injected with a cosmetic filler which will purportedly enlarge the area and conversely the sensitivity of the surface near the front wall of her vagina which theoretically should allow her to experience multiple orgasms.
Yet despite the flurry of ads advocating this procedure, medical officials are offering that research to date does not support the claim. Indeed researchers argue that the procedure could end up hampering a woman's ability to experience sexual responses as opposed to igniting them.
One outlet in the UK which has pioneered the process includes Glancey Medical Associates in Essex as introduced by the clinic's owner Dr Lucy Glancey over 3 years ago.
The UK's dailymail points out that Dr Glancey has since performed 150 procedures after attending a medical conference where Dr David Matlock, a controversial Beverly Hills, CA cosmetic gynaecologist, presented a lecture about his invention, 'The G-shot'.
Offers Dr Glancey: 'I was interested in it, so developed my own technique, which I tried on volunteers from my database of regular patients. That way I could be sure they were of sound mind, with no psychological issues. I evaluated the results and found a high rate of satisfaction.' 
Dr Glancey goes on to say that the procedure is 'safe enough' and that she takes an 'ethical approach' to her work.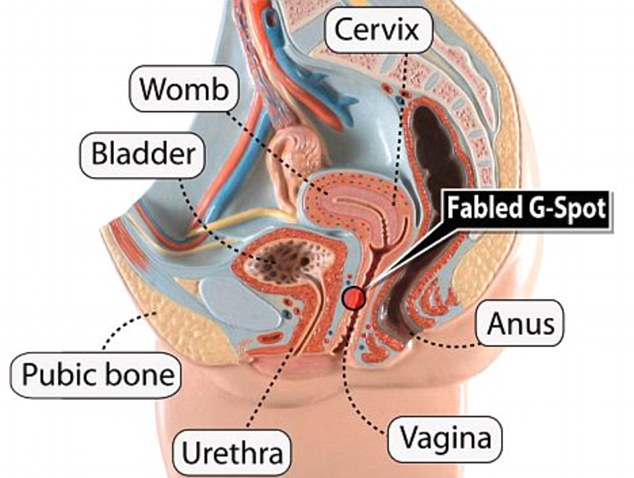 Yet not everyone shares Dr Glancey's enthusiasm for the procedure:
Consultant plastic surgeon Paul Banwell, a member of the British Association of Aesthetic Plastic Surgeons, who works in the NHS as well as privately, calls it 'gimmick surgery'.
Told Banwell the UK's dailymail: 'I don't offer it, I don't support it, and we just don't know enough about possible side-effects, such as scarring and a reduction of libido over time.'
And yet here may be part of the problem as many in the medical field dispute whether the G spot actually exists.
Reiterates Dr Petra Boynton, senior lecturer in international healthcare research at University College London: 'There's evidence indicating some women appear to have a sensitive spot in this area, but you aren't deficient if you don't have it. It's not vital for pleasure or orgasm.'
Dr Glancey, conversely insists the  G-spot is indeed a reality:
"It's not rocket science to find the specific tissues of the G-spot. Most women are aware of where the area is, I just confirm it. Once I've found it, I inject a lot of hyaluronic acid (around three times the amount used to fill nose to mouth lines) to raise the area up, so it's more easily felt."
Yet this too has plastic surgeon Paul Banwell arguing the following: 'You cannot increase the size of the spot simply by putting filler into the flesh there,' says Dr Banwell. 'It's a myth and it doesn't even make sense. We also know that when you stretch flesh or skin it normally becomes less sensitive, even numb.'
And then he sounds off the following unnerving assessment:
"There are unknown dangers in injecting a synthetic material, albeit one that mimics something found in human bodies, into a very sensitive part of the female anatomy. We don't know what the long-term risks and complications may be.
If there are repeated injections into one small area, the effects may include scarring, alterations in libido and less sensitivity.
We know from injecting facial fillers that even the act of injecting an area can cause scarring under the surface, which produces lumps and bumps under the skin. I think this has the potential to be catastrophic."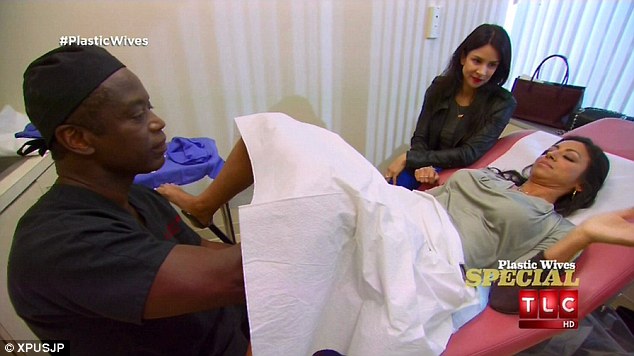 Then there's the questionable reputation of the individual said to have invented the practice itself, Dr David Matlock, described as a self promoting Beverly Hills plastic surgeon who describes himself as 'the pioneer of female genital plastic surgery,' and who at times has boasted that 'medicine is business and sex sells.'
Not necessarily thrilled with Dr Matlock, is the American College Of Obstetricians And Gynecologists who issued a statement saying: 'So-called "vaginal rejuvenation", "designer vaginoplasty", "re-virgination", and "G-spot amplification" are not medically indicated, and the safety and effectiveness of these procedures have not been documented
Women should be informed about the lack of data supporting the efficacy of these procedures and their potential complications, including infection, altered sensation, painful intercourse, adhesions and scarring.'
Nevertheless Dr Matlock has not found a shortage of plastic surgeons who are willing to pay him as much as 34 600 pounds ($56 000 USD) for a 3 day training course on the procedure known as the G shot jab.
Yet as much as there are some in the medical profession alarmed by the procedure there are many women nevertheless prepared to take the plunge in order to achieve a more fulfilling sex life.
Tells one woman, 42 year old Marie James: 'I wouldn't say I orgasm every time I have sex now but it's always great – and the idea that I can orgasm at all with sex is amazing.'
But perhaps the following reflection courtesy of Professor Virginia Braun might put things into a greater perspective:
'They have spent a lot of money on the procedure so they have a big financial and emotional investment in believing it will work,' she says.
Also, if they don't find it improves their sex life, but they hear success stories about wild sex with multiple orgasms, they are likely to feel inadequate and not want to say that, for them, it was rubbish.
Women are led to believe this procedure is going to be the magic button that will enable something great to happen to their sex life, without the embarrassment of having a conversation with their partner.'
Which of course may in the end have the partner going out and returning with a very pleasant stimulating device or idea as well….? Or maybe just more compassion and emotional investment themselves, which in many ways might just do a whole lot too in boosting a woman's capacity to enjoy love making.
And then there was this advise as offered by Ms M, a noted advice columnist and writer for the museum of sex:
Okay. First, I love how it is labeled as the "Fabled G-spot." To this day, doctors and studies STILL cannot and have not proven a definitive G-spot in the majority of female population, even if someone with the title "Doctor" like Beverly Whipple, has banked their entire career on it. Arguement of G-spot aside, I find this ridiculous, and just another Hollywood fad like a diet that takes the easy LAZY way out. If you want more pleasure, increase your pelvic floor muscles, do some kegel exercises and pilates … swimming is great for building those muscles also. Learn how to give yourself penetrative orgasms with a toy if not a lover, before jumping on this bandwagon.
top image found here