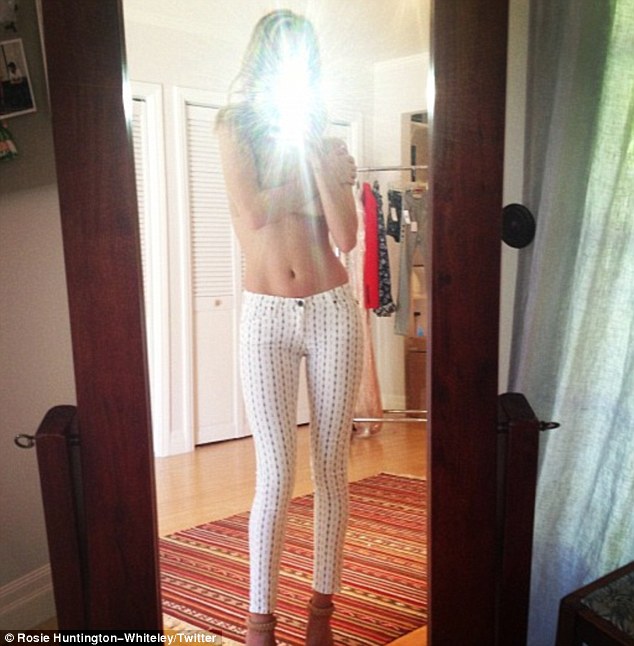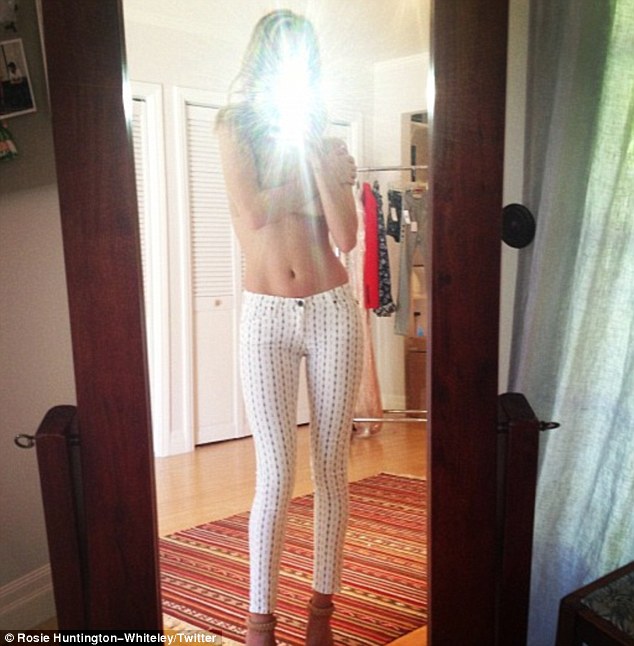 Rosie Huntington-Whitely certainly knows how to get your attention.
Kids courtesy of our collective wet dream, Rosie, our model starlight has pampered us with a taunting shot of herself in the buff. Or that is to say that is what we wished we got.
Instead Rosie has retained some modesty as she took the above picture topless save for some striking printed trousers and her arm protecting us from her sublime effervescence. Needless to say the image is making the rounds in cyber space today. Can anyone guess why…?
Video: Rosie Huntington-Whiteley wows as she struts the catwalk at Sao Paulo Fashion week.
It's true if you keep staring at Rosie Huntington Whiteley long legs you'll go blind.