Luke Janklow had affair with Paul Costello's wife whilst she was pregnant
Paul Costello knows how to get even thank you very much…
Kids here's a sordid tale that woke me up from my afternoon slumbers. It involves a high falutin literary agency owner (that would be Luke Janklow) who has a thing for hot society women, even if they are married.
The hot married wife in this instance is writer Sara Ruffin Costello, and to be honest I have never read anything she ever wrote but that's probably not what her paramour, Luke really worried himself with either.
Then there's the spurned husband, his name is Paul Costello who happens to work as a top photographer and has a nasty anger management problem and shit and bixch which might explain why Sara went for a wild yummy time with Luke. Or maybe not? But then again Paul and Sara were separated at the time so maybe she was fair game? Or maybe not?
Anyway page 6 goes on to tell how even though the pair's marriage survived despite nearly ending in smithereens Paul only got wind that  Sara was getting it on with Luke (who by now was divorced, kids can anyone guess why that marriage fell apart?) after he discovered nude images of her on her cell that she had sent Luke. Apparently they had a steamy romance that only ended this past summer.
This all led to Paul seeking revenge (oh well…) and sharing the image(s) with Luke's co workers at the agency Luke owns (yes some got so embarrassed by this messy shit that they switched to go and work for other literary joints). Who also got the image(s) was Luke's 82 year old dad, Mort Janklow who probably could have passed on the drama if you ask me.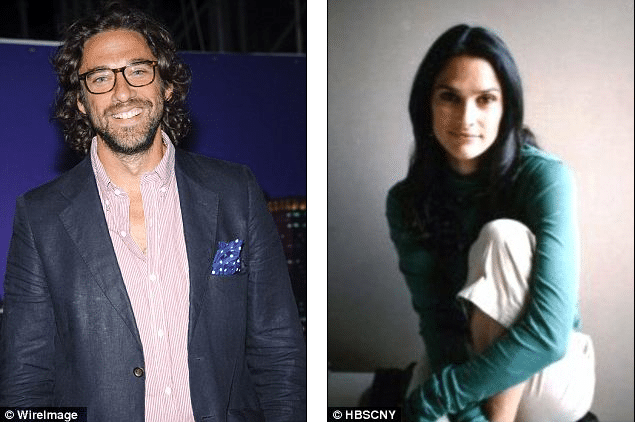 Luke has even had to find a lawyer, Ed Hayes to tell the world that the not so yummy fallout is now being instigated by another literary agency, Ari Emanuel's (William Morris Endeavor) WME  who hopes to either steal Luke's clients (did they leave yet Luke?) or buy him (for cheap right Luke?).
For the time being Paul and Sara are still married (because we should all strive to understand each other's madness) whilst Luke who has had to pay out a pretty penny to his ex wife and had a string of failed high profile relationships is now onto his newest high profile relationship, involving that of Stella Schnabel, the daughter of artist and director Julian Schnabel. Julian as you all know also has an interesting dating life too.
As an aside Paul and Sara are no longer living in NYC after a journal they ran closed (oh well) and are now said to be living in New Orleans with their children. Presumably very far away from Luke.