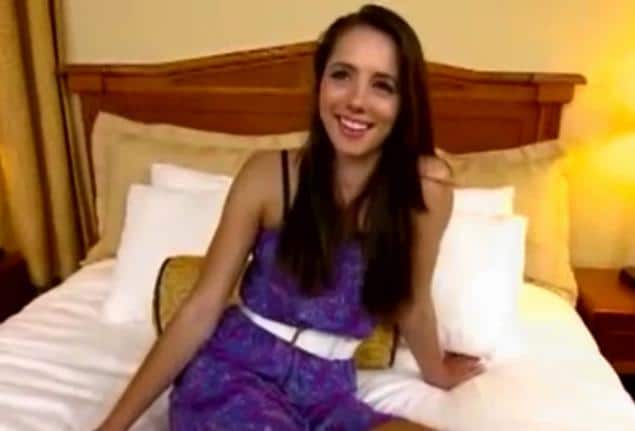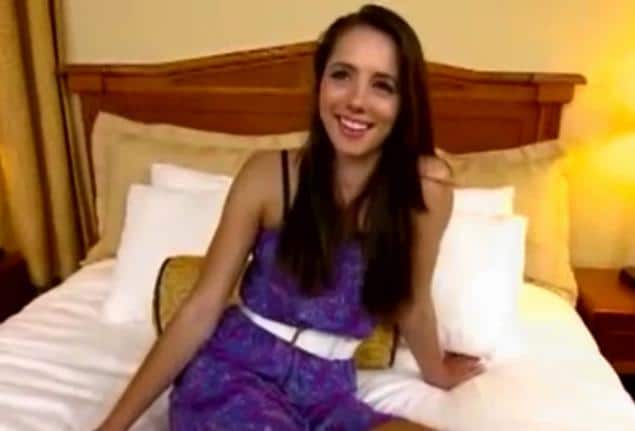 Miss Delaware Teen USA, Melissa King has two warrants for her arrest.
Miss Delaware Teen USA Melissa King double standards of beauty pageant.
Miss Delaware Teen USA Melissa King offered $250K
Miss Delaware Teen USA Melissa King goes on twitter to tell detractors to fxck off!
Oops. Miss Delaware Teen USA Melissa King resigns after porn video surfaces.
Miss Delaware Teen USA Melissa King denies appearing in adult video.
Kids here's the most subtle but damning tweet Miss Delaware Teen USA, Melissa King has sent off into cybersphere all but admitting that she did indeed participate in an adult video.
And the shit goes something like this:
gawker: A few hours ago, King posted perhaps her most revealing retweet yet: "Be strong, life has a funny way of working out. Kim K made it and now is one of the most powerful women in the US."

For those of you who don't know, our little sex kitten has been twitting her perky self ever since news of the video hit the wire, ostensibly acting as her own pr drum machine. Initially denying she was ever involved in a porn video but now…
Explains gawker: King has been tweeting nonstop, mostly words of support from her fans.
Some of these statements, however, appear to be not-so-veiled admissions that her participation in a GirlsDoPorn film (NSFW) is not-so-alleged after all.
And here's the part where the shirt comes off and we all move into the other room:
"If a good person does a bad thing, it does not make them bad," King retweeted shortly after the scandal first broke.
"Everyone makes some bad decisions. Nobodies perfect!" she retweeted the following day. "Make mistakes, learn from them, and move on," King retweeted a bit later, before immediately following it up with "Everyone falls down but it's how they get back up that really matters."
But frankly I have to admit I am kind of sold on the Kim Kardashian comparison cause we all know Kim planted her own sex tape (as opposed to getting caught red handled like Melissa) and it wasn't too much longer with the help of her pimp momma, Kris Jenner, Kim became a daily staple of our lonely lives. Which is to say it might be now time for pert Melissa to become a daily staple in our lives too?
Isn't it time Melissa finally became rich and famous like she always wanted to?