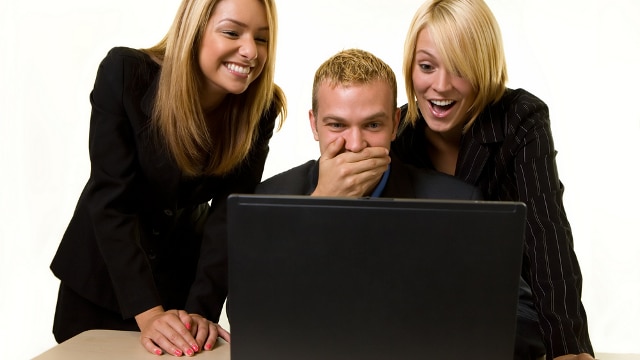 Shit like this will sometimes get you in trouble.
Walking around ashen faced in the office today are two co office employees of Scottish oil services company Integrated Subsea Services after receptionist Melanie Anderson forwarded steamy sexy email exchanges between her and her fiance Eric Knisz to the whole office
Needless to say the steamy email exchange (you can read it below and become ashen faced yourselves) ended up being passes along from one side of the globe to the other because naturally that's what office employees do when they get a whiff of your wet dreams.
Gawker go on to report that human resources rep at ISS released a statement saying the couple was "absolutely mortified" and "apologize for any offense caused," but it seems the shame was overwhelming. The couple have since quit their jobs. Can you guess why?
Trending on twitter right now under the handle #sandwichvan
In the emails, Miss Anderson calls "handsome, sexy" Knisz "sexy as anything", while Knisz says: "I loved our s******* last night, it was ace!"
Mr Knisz, who is understood to be due to marry Miss Anderson year, added: "You are sexy as anything and I love it!
"I love making love to you its ace!!!! (sic)"
Miss Anderson is seen replying: "Good… cause I totally fancy you."