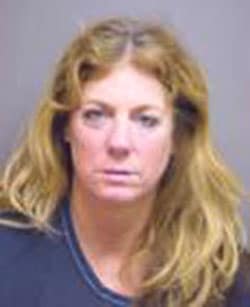 Florida woman arrested for beating up boyfriend over 'selfish lovemaking.'
Do not consider yourself relieved until your partner is also relieved….
Jennie Scott was arrested last week after she beat her on and off boyfriend Jilibeto Deleon with a stick because he dared finish first and stop pleasing her during a session of mutual oral sex.
Police were called to come after neighbors heard and witnessed Scott punching, scratching and threatening to hit Deleon with a wrench. Hardly the most amicable way to express one's frustration with one's on and off sexual tormentor.
Police suspect that Scott's anger may have also been tempered by the fact that she reckons she heard Deleon 'having sex with another woman over the phone earlier in the day.' Aggravating affairs was the fact that Scott was piss blind drunk. No word if Deleon was also drunk or why he may have felt compelled to have Scott listen in to his extra curricular activities…