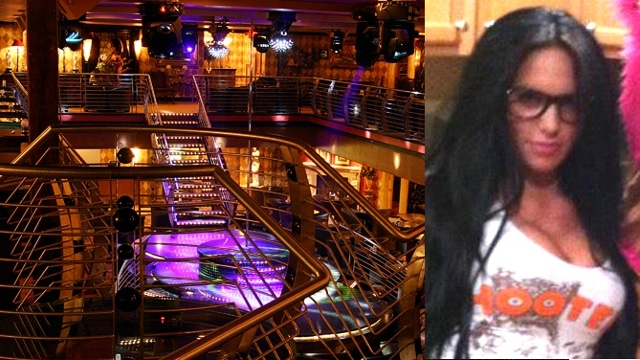 Yes, even strippers live dangerous lives….not that you didn't know that already.
Exotic dancer Lauren Block passed away this morning after spending a week in critical condition at the MetroHealth Medical Center in Cleveland after having fallen on her head from a distance of 15 ft after attempting a slinky risky dance move from the balcony of a strip club.
Following news of her passing, Block's family released the following statement:
We would like to thank the community for their outpouring of support and prayers for Lauren. She has passed away but is an organ donor, and we hope this will enable her to save many lives and live on through others. We would like to express our gratitude to the staff at MetroHealth. They worked tirelessly to do all they could to save her life. We ask that the media respect our privacy during this difficult time. We know that she's in God's hands.
No criminal charges were filed, but OSHA said it would be investigating the incident.
Reflected one commentator on the web: On the bright side, there is now a job opportunity for another young woman with daddy issues and fake tits.