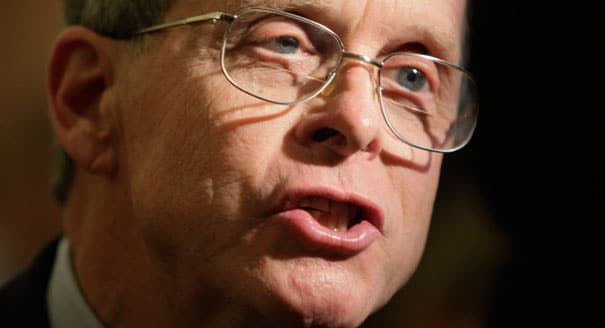 Steubenville rape case charges may be dropped and the trial moved?
Steubenville high school student apologizes for posting rape picture. Denies wanting revenge.
Steubenville rape now turns up photos of two new women semi naked. More victims involved?
Steubenville rape witnesses urged to come forward. But is it wishful thinking?
Steubenville rape witnesses still refuse to cooperate. But why?
Steubenville rape case leads to Anonymous releasing new video of intent.
Steubenville rape case leads to guards protecting school. Death threats made….
How Steubenville High will force a change in whether we accept rape or not?
Former Stebeunville High school student Michael Nodianos not facing charges. But should he?
Steubenville High school rape video teen is desperate to be forgiven. Death threats galore…
Steubenville high school rape charges cease. Angry mobs protest.
Steubenville High school rape case leads to new Anonymous leaks. New names…
Steubenville High school leaked video now leads to demands for Michael Nodianos' expulsion.
Steubenville High school students joke about rape in video leaked by Anonymous.
In a surprise about move that perhaps may augment more harm than good, Ohio Attorney General Mike DeWine has issued that he has not contrary to previous reports offered a deal to three witnesses who have stepped up to offer evidence against team members Ma'lik Richmond and Trent Mays who at present have been indicted to stand trial this February in relation to a purported rape of a 16 year old minor.
The three witnesses, also part of the Steubenville High school's football team include Evan Westlake, Anthony Craig and Mark Cole.
Told DeWine yesterday to local television outlet WTOV: "We have offered nothing, made no promises to any witness in this case. … No deals have been cut with anybody."
DeWine's comments seem to be in contradiction to letters sent to the three as verified by one of the boy's lawyers, Walter Madison.
Offered the letters at the time: Although evidence in the criminal case showed each player "may not have conducted himself in a responsible or appropriate manner, his behavior did not rise to the level of any criminal conduct," all three letters say. "Therefore, we will not prosecute your client for his actions on August 11-12, 2012."
John Burkoff, a criminal law professor at the University of Pittsburgh goes on to say according to the chicagotribune the following: "If the government says that it won't prosecute you and then changes its mind, you can argue that it can't go back on that. It's constitutional estoppel (an impediment)."
Reflects the atlanticwire: The fallout over the testimony remains unclear, and a sprawling investigation that now involves the FBI is ongoing — the trial for Mays and Richmond is scheduled for February 13, though lawyers have pushed to delay or even move the next hearings — but the discrepancy over an immunity deal raises new questions: Who are the three witnesses, and what do they know about that night? Could they somehow be implicated in the alleged assault or other crimes? And does their in-trouble-out-of-trouble-and-back-in-trouble status point to signs of a cover-up that outside hacking groups have alleged since they inflamed the case nationally last week?
The three witnesses are understood to have been present with the two indicted individuals, from driving around with the girl and even taking images but then at the last minute thinking better of it and deleting said images, efforts which on their part may have brought charges against them for failing to report a crime and being an accessory to the fact of a crime.
The probe into potential new witnesses hit a saw point after Anonymous went on to argue that Jefferson County Sheriff Fred Abdalla may have acted out to protect the interests of the school football team and that he may acted instead to thwart evidence against alleged perpetrators and participants as of yet not known.
Offers the atlantic: Enter Jefferson County Sheriff Fred Abdalla, who has been at the center of multiple allegations from LocalLeaks and Anonymous — most prominently that "he assisted the local police department in hunting down people who attended these parties at which the girl was attacked and confiscating their cell phones and other electronics." The hackers have surmised that Abdalla is involved in a larger scandal, reaching from the Big Red football coach and beyond, and they allege that he covered up evidence from the beginning to protect more members of the football team. In many ways, LocalLeaks and Anonymous got involved solely to find more potential suspects; police and attorneys say no students other than Mays and Richmond remain charged in connection with the night of August 11, 2012.
What seems to be playing out now is increasing pressure on DeWine's office to bring perpetrators to trial, this despite local law agents already asserting that no further charges will be metted out. To date half measures to urge more witnesses to step forward, and the reversed stand by Dewine's has some in the media now wondering whether behind closed doors squabbling and bickering is now beginning to reach breaking point as national attention to the plight of Steubenville, Ohio continues to gain traction and of course put into question the legitimacy of DeWine's office.
Asserts the atlantic once again:
Sheriff Abdalla's office and lawyers for the defendants have not responded to requests for comment from The Atlantic Wire. Witnesses in the case are under a gag order as the trial continues. DeWine, the state attorney general, refused to elaborate on evidence, saying, "We're not going to try this case in the media. We're going to present our case in court, and the judge will make a decision."