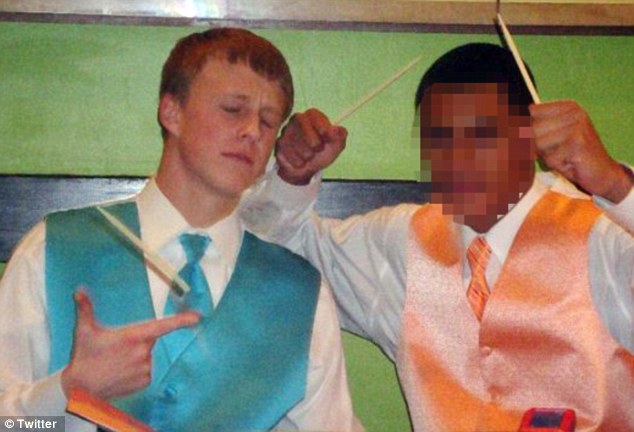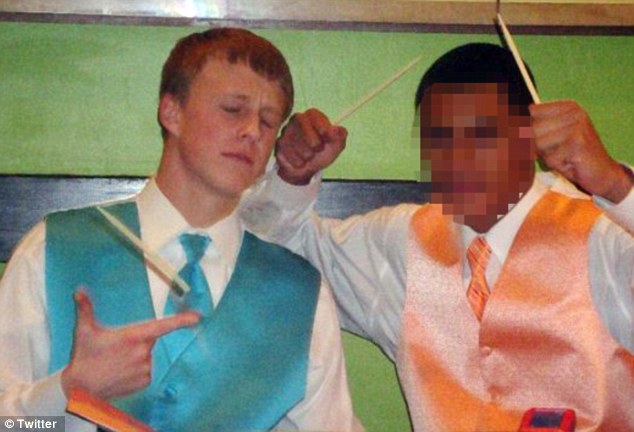 Steubenville high school student apologizes for posting rape picture. Denies wanting revenge.
Steubenville rape now turns up photos of two new women semi naked. More victims involved?
Steubenville rape witnesses may now still face criminal charges. Internal disarray?
Steubenville rape witnesses urged to come forward. But is it wishful thinking?
Steubenville rape witnesses still refuse to cooperate. But why?
Steubenville rape case leads to Anonymous releasing new video of intent.
Steubenville rape case leads to guards protecting school. Death threats made….
How Steubenville High will force a change in whether we accept rape or not?
Former Stebeunville High school student Michael Nodianos not facing charges. But should he?
Steubenville High school rape video teen is desperate to be forgiven. Death threats galore…
Steubenville high school rape charges cease. Angry mobs protest.
Steubenville High school rape case leads to new Anonymous leaks. New names…
Steubenville High school leaked video now leads to demands for Michael Nodianos' expulsion.
Steubenville High school students joke about rape in video leaked by Anonymous.
Big Red Football star Cody Saltsman has today publicly apologized for choosing to post an image which depicts a minor being carried around on her all fours. The iconic image has come to define the case and all that has enraged locals and now the country as a sense of justice has for the time being thwarted.
A close friend of the two football players currently indicted, Trent Mays and Ma'lik Richmond, Saltzman has gone on to offer a lengthy apology to the victim and her family and to claim that not a moment does not go by that he doesn't regret having posted the image and tweeting 'those awful comments.'
Tweeted Saltzman at the time: 'I have no sympathy for whores.'
Goes on to note the UK's dailymail: Saltsman's apology, which he repeated on his Twitter account, comes as part of a legal settlement in a case brought by his family against investigative blogger and local campaigner, Alexandria Goddard and 25 John Does who had posted on her site.
Goddard has been key in highlighting the Steubenville case that has horrified America.
The Saltsmans had sought to remove claims linking their son to the events of the night from Goddard's website.
Several posts berate him for his actions and others claim that the alleged rape was Saltsman's act of revenge over a personal slight – planned by the footballer and carried out by his friends.
Inevitably the Saltsman suit was dismissed with prejudice which means the case can never be refiled. Last month the Saltsman's civil suit was dismissed with prejudice. No money was paid nor did Goddard agree to retract any statements though she admitted that the claims posted had not been proven to be true.
Offered Goddard: 'While he may have been present at various parties that evening, there has been no evidence of his involvement in the rape, nor has he been charged with any such crime.'
In his apology, posted on Goddard's blog and on his own twitter feed, Saltsman insisted: 'At no time did my family mean to stop anyone from expressing themselves online – we only wanted to correct what we believed were misstatements that appeared on Ms Goddard's blog.'
He added that he wanted to, 'acknowledge several bloggers…in their efforts to make sure the full truth of that terrible night eventually comes out.'
According to Goddard, 'Cody Saltsman has shown that perhaps he can – and we certainly hope he does – grow into a responsible, caring and empathetic adult.
'His hometown certainly could use more empathetic and compassionate individuals who are willing to stand up and do the right thing.'
That said it remains to be seen whether the town which remains sorely divided on the case can necessarily go on and do what many have hoped to do the right thing either, which is to capitulate and step forward with all said individuals who participated in the purported rape of said minor. Nevertheless the very public hand wringing goes a long way to reflect the disturbing attitudes that many in this small town harbor towards each other and women whom some regard as sluts….