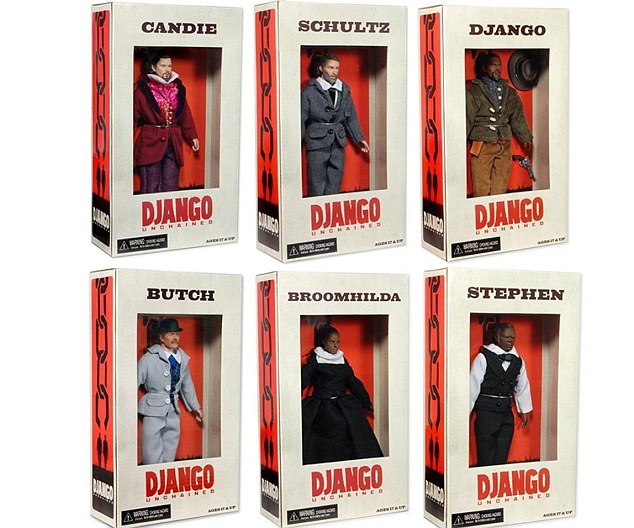 Django Unchained. Racist, offensive or just historically accurate?
It seems contention regarding Quentin Tarantino's action racist depicting film, "Django Unchained," has now spilled into the market place as it is now being reported the toy maker responsible for the film's merchandizing of its 'Django slave toys' have now been discontinued.
The figures as made by National Entertainment Collectibles Association and licensed by Weinstein and Co depicted figures including Django, a slave-turned-bounty hunter played  by Jamie Foxx, Broomhilda, Django's enslaved wife as played by Kerry Washington, and Steven, another slave played by Samuel L. Jackson.
The backlash agains the toys came after groups including Al Sharpton's National Action Network and Black Is magazine led to increasing dissent by their followers.
To date only 1000 toys have been made but now have all been pulled off production. Interestingly mediabistro reports that the dolls can still be had at Amazon.
Maybe what's worth wondering is whether the toys would have been pulled off had the offending subjects just been white and why for that matter the outlet knowing they risked infuriating the black community opted to go into production in the first place? Which raises the question maybe racism is very well and alive these days even by those who purportedly wish to expose it? Or is it just profit from it?