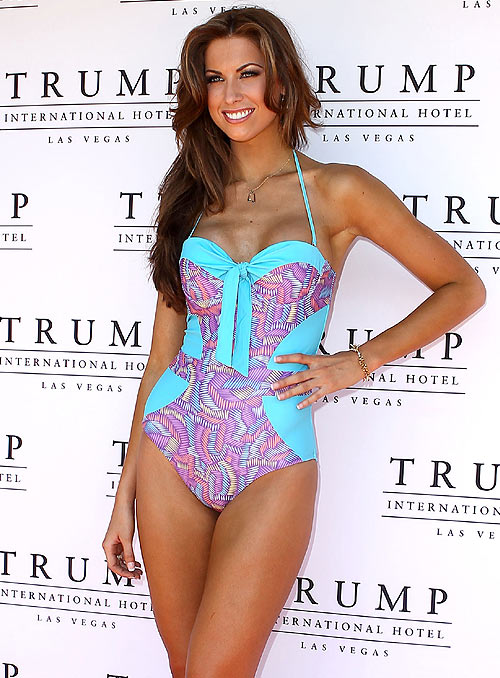 Katherine Webb Miss Alabama stuns as Super Bowl reporter.
Oh really? Katherine Webb, Miss Alabama to now star in reality show, 'Celebrity Diving.'
Katherine Webb, Miss Alabama's boyfriend Aj McCarron gives her permission to become a media whore.
Yummy! Katherine Webb gets job covering Super Bowl with Inside Edition.
Katherine Webb, Miss Alabama used to be bullied cause she was 'ugly.' Now offered to appear in Playboy
"I have morals and class. I'm anti celebrity," tells Katherine Webb, Miss Alabama to Sport's Illustrated.
Katherine Webb, Miss Alabama now changes her number because she doesn't want to become a media whore.
This time last week, Miss Alabama, Katherine Webb was a mere beauty in her native home state of Alabama but it appears not even 5 days after ESPN camera's picked her up amongst thousands and gawked at her the once obscure Miss USA contestant is now set to become a national icon.
dailymail.co.uk: Miss Alabama has revealed she will appear in Sports Illustrated, sparking speculation she could be appearing in the coveted swimsuit edition.
Katherine Webb, who shot to fame after ESPN's cameras panned to her as she cheered on her quarterback boyfriend in the BCS Championship game, let the news slip on Twitter on Thursday.
'It's official…shooting with Sports Illustrated! #Blessed,' she tweeted, before hastily deleting the post.
The revelation comes off the back of the stunning pageant contestant declining a myriad of media interviews as some speculated not to agitate her University of Alabama Crimson Tide quarterback boyfriend AJ McCarron.
No reason was offered at the time as to why Katherine Webb widely resisted calls to accept invitations to the media although she did intimate that she did not want to be perceived as gun ho for celebrity points and was concerned (ie AJ McCarron was concerned) that heightened focus so soon would cast a pall on the couple's relationship.
Nevertheless the 23 year old beauty went on to tell d TMZ that she cancelled eight interviews scheduled for Thursday because she was concerned her relationship with McCarron would simply be seen as a 'celebrity status' thing.
Said the 23 year old: 'I want it to be about me and him. He's a guy I can see myself having a real future with.'
Interesting.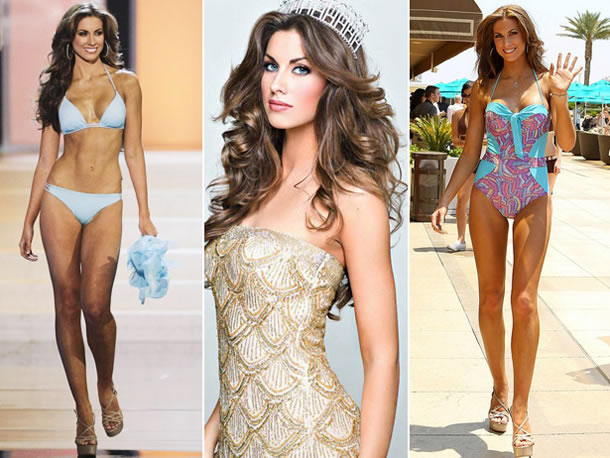 Webb, who grew up in Montgomery, Alabama and graduated from Auburn, finished in the top ten in the Miss USA competition in June and lives and works as a model in Los Angeles.
McCarron and Webb met over Twitter when a friend connected them in November, and in December, the sportsman went to the pageant for Miss Alabama USA 2013, where Webb ended her reign.
The pair have been together since and grinned for photographs together on Christmas Eve. No word yet on whether the heightened interest in Webb has strained their relations or not?
Since her heightened public exposure Webb has been forced to change her phone number. Can anyone guess why?