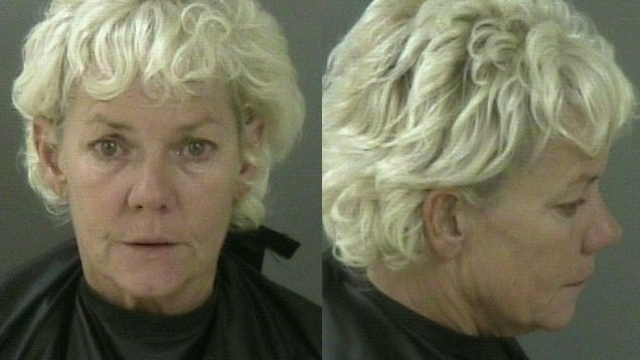 How to express your shits…
Brenda Schumann of Vero Beach, Florida found herself in a spot of bother when she was confronted by the visage of her cheating husband and his naked girlfriend recently.
Infuriated, she naturally did what any scorned wife would do. She assaulted and beat up her estranged hubby, Donovan and then for good measure took a dump on his floor.
According to authorities things came to a head when Schumann decided to burst into her estranged hubby's house (because love makes us do crazy things) and aim a rifle at his new squeeze, yelling 'I'll fucking kill you both!'
Snatching the rifle from his estranged wife, Donovan then hid in a nearby closet (that must have helped matters?) whilst his former ray of sunshine waltzed over to the kitchen and defecated on the floor.
After relieving herself (one assumes in more ways than one) Brenda came across a second rifle (kids are you getting a clue as to what kind of relationship this really was) and started shooting up photos, mirrors and Christmas decorations.
Satisfied, Brenda then waltzed out of the house until authorities later caught up with her.
Upon being arrested, Brenda offered this interesting response: "I found him in bed with a naked chick. What was I supposed to do?"
KLTV go on to report that Brenda and Donovan have reportedly been separated for several months, and are in the process of getting a divorce. Donovan and his girlfriend told deputies they didn't know what made Brenda suddenly become violent toward them. Can you guess why?