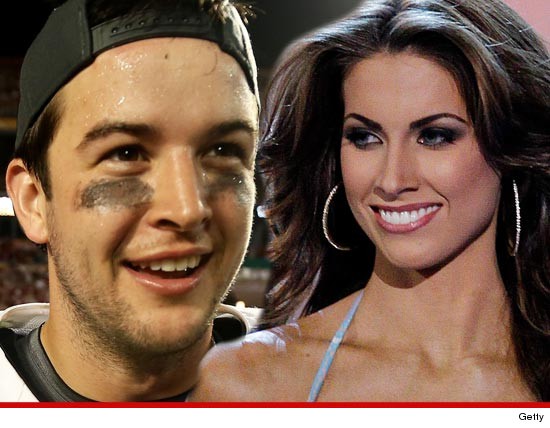 Katherine Webb Miss Alabama stuns as Super Bowl reporter.
Oh really? Katherine Webb, Miss Alabama to now star in reality show, 'Celebrity Diving.
Yummy! Katherine Webb gets job covering Super Bowl with Inside Edition.
Katherine Webb, Miss Alabama used to be bullied cause she was 'ugly.' Now offered to appear in Playboy
"I have morals and class. I'm anti celebrity," tells Katherine Webb, Miss Alabama to Sport's Illustrated.
Oh really? Is Katherine Webb, Miss Alabama now set to appear in Sport's Illustrated's swimsuit edition?
Katherine Webb, Miss Alabama now changes her number because she doesn't want to become a media whore.
Katherine Webb, Miss Alabama can now sigh a sigh of relief now that her boyfriend has decided to check his ego by the door…
tmz: Alabama's all-star QB AJ McCarron is no longer leading the charge against his hot GF's meteoric rise to fame — in fact, we're told AJ now fully supports Katherine Webb's burgeoning Hollywood career.
Sources close to Katherine tell us, AJ has given Katherine the green light to go full Hollywood — despite previously encouraging her not to make public appearances.
Interesting. Then again why should AJ McCarron be encouraging Ms Webb one way or another? Isn't that her job to figure out what she wants to do and why should she have ever been held captive to what her boyfriend thought was best for her? Was he really protecting her from the media spotlight, or just trying to keep her all to himself?
Either way, the 22 year old model is getting on with contemplating the offers now throwing themselves at her door. To boot the model has also hired a publicist and a manager to book her gigs.
Isn't it about time you women rose to the heights you deserve without some insecure primadonna boyfriend telling you what's best for you? Assuming your independence is something worth fighting for….?