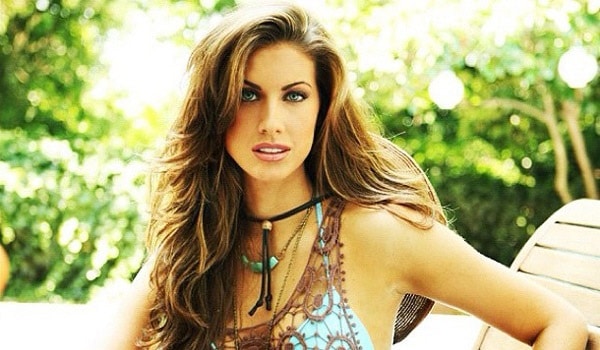 Katherine Webb Miss Alabama stuns as Super Bowl reporter.
Oh really? Katherine Webb, Miss Alabama to now star in reality show, 'Celebrity Diving.'
Katherine Webb, Miss Alabama's boyfriend Aj McCarron gives her permission to become a media whore.
Yummy! Katherine Webb gets job covering Super Bowl with Inside Edition.
"I have morals and class. I'm anti celebrity," tells Katherine Webb, Miss Alabama to Sport's Illustrated.
Oh really? Is Katherine Webb, Miss Alabama now set to appear in Sport's Illustrated's swimsuit edition?
Katherine Webb, Miss Alabama now changes her number because she doesn't want to become a media whore.
Here's a surprising disclosure pertaining to America's newest wet dream that has managed within the space of 5 days to tug at our collective hearts.
According to an exclusive via the UK's dailymail, America's newest sweetheart, Katherine Webb, Miss Alabama has gone on to reveal that she considered herself ugly. Or perhaps to put it another way the children she went to school with growing up considered her too unusual in appearance and pretty much an 'ugly duckling.'
Reflects Katherine's father, Alan Webb: 'Katherine was bullied, it was enough that she would cry at home, she would complain that school was very difficult,'
'They called her names and she was very demeaned and felt very bad. Katherine was always very tall, even at a young age and taller than her classmates, and whenever you're different it's difficult, they would make fun of her.'
Kids tell me you're not blushing in self recrimination for ever having had a go at our collective darling. Then again isn't that the way it always goes for those souls who always come off a little different from all the others? But then again isn't that what kids excel at? Massacring our self esteem until we finally grow up and realize how wonderful we really are….
But how times have changed for the former 'ugly duckling' who managed to go on win the title of Miss Alabama and then place in the top ten in a Miss USA pageant. Not a bad way to to let all your detractors you always knew your self worth. Not that we should judge an individual because they they don't necessarily approximate preferred dispositions.
Since being captured by ESPN camera's at a recent football game where the local beauty had gone along to cheer her quarterback boyfriend, A.J. McCarron of the University of Alabama, Katherine Webb has been inundated with offers for interviews with national media outlets who have been beguiled by the 23 year old's beauty.
But things haven't always been smooth sailing either. Reveals Katherine's father after his daughter developed Vitiligo, a discoloring skin condition at the age of five.
'That was about the worst part of it, people noticed and called her out on it. That skin condition does require some doctor's care, even though there is no cure for it, it's under control and it's nothing that's life threatening.'
Adds her faith abiding father : 'Our Christian faith is very important and we have had to rely on our beliefs and our faith in God to help that all our children would realise their potential and that any weaknesses or problems would be worked out.
'Through her faith, Katherine has been successful in overcoming these problems. This sudden fame is so hard to imagine and so hard to grasp, it may be divinely inspired.' 
Reflects the working 5 ft '11" model: 'I was always the tallest kid in my class, and classmates teased me for being awkward and lanky. I had bad posture and would slump over to make myself seem shorter than I really was.'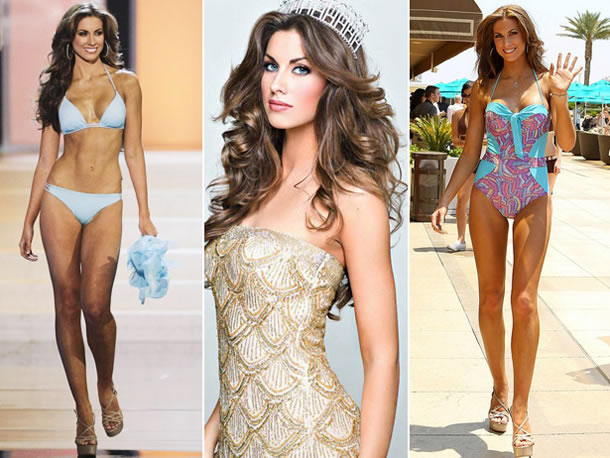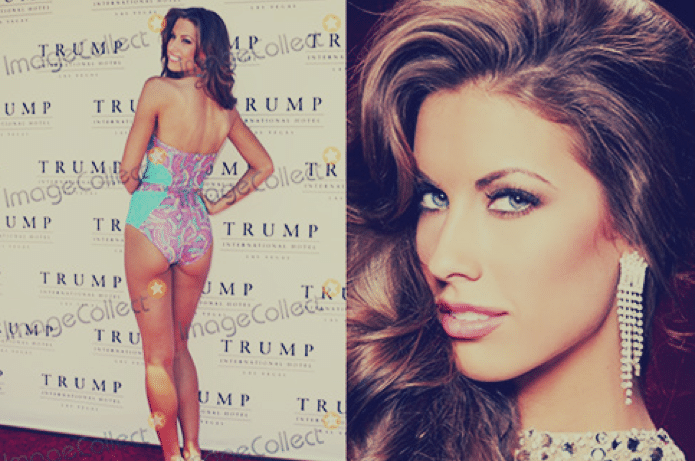 With offers now pouring at her since Monday's chance telecast the model reflects on her most recent offer. To appear in Playboy,which comes off the back of offers to appear in Sports Illustrated swim issue (which she has gladly accepted) and Maxim magazine:
'….being from the South and particularly Alabama, you don't want to do anything to embarrass your grandmother!'
And how does she feel about her new found celebrity status?
Reflects her father Alan Webb: She wants to give back to people. A lot of people don't know her and know what a tender heart she has concerning others.
'They see her as this new celebrity, but there's great depth to her.'
Let's keep our fingers crossed and hope that Katherine takes her new found fame and attention and stride as she goes from stride to stride…