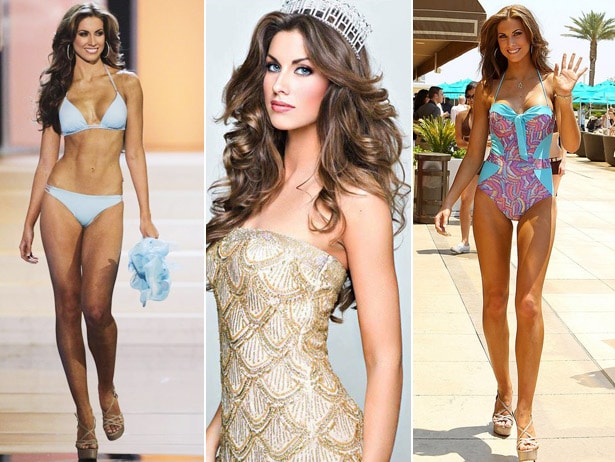 Katherine Webb Miss Alabama stuns as Super Bowl reporter
Oh really? Katherine Webb, Miss Alabama to now star in reality show, 'Celebrity Diving.'
Katherine Webb, Miss Alabama's boyfriend Aj McCarron gives her permission to become a media whore.
Yummy! Katherine Webb gets job covering Super Bowl with Inside Edition.
Katherine Webb, Miss Alabama used to be bullied cause she was 'ugly.' Now offered to appear in Playboy
"I have morals and class. I'm anti celebrity," tells Katherine Webb, Miss Alabama to Sport's Illustrated.
Oh really? Is Katherine Webb, Miss Alabama now set to appear in Sport's Illustrated's swimsuit edition?
Katherine Webb, Miss Alabama would like to remind the media that she is not interested in becoming a media whore thank you very much.
Whilst many aspiring young women would jump for the opportunity to share their story, 23 year old Katherine Webb who shot to fame earlier this week after ESPN's cameras zeroed on her has decided that she really doesn't need the fame as much as some of you out there need it.
Hounded relentlessly by the media who are urging the college beauty to parade on their camera sets, Ms Webb has demurred that she doesn't want to be perceived exploiting her status as America's new favorite eye candy to score celebrity points. That plus the fact that she fears the undue attention may cause her relationship to Alabama quarterback, A.J McCarron to suffer. Which is a backhand way of saying he's not all that impressed with the attention his squeeze is getting and then again let's not forget he's the quarterback not Katherine.
Reflected Donald Trump, who co owns the Miss Universe Organization recently to page 6: 'She was forced to change her phone number. She was getting thousands and thousands of calls. Katherine has to stay grounded now that she's become a big star.'
Webb has also gone on to tell TMZ that she cancelled (8) interviews she had scheduled for yesterday because she was concerned her relationship with McCarron would simply be seen as a 'celebrity status' thing.
Demured America's new favorite eye candy: 'I want it to be about me and him. He's a guy I can see myself having a real future with.'
Of course Katherine Webb is the girl that America can also see itself having a future with as well.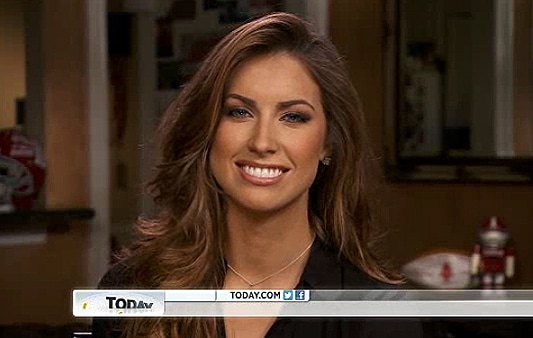 Pressed whether it was McCarron who forced her to cancel interviews (there have been rumors that her quarterback star boyfriend has been feeling overlooked after his team beat Notre Dame this past Monday) Ms Webb insisted otherwise.
Commented 73 year old ESPN sports commentator Brent Musburger as his eyes did cartwheels a the visage of Webb hit the screens: 'I'm telling you, you quarterbacks, you get all the good looking women. What a beautiful woman.'
At the time Musburger went on to apologize for his saucy remarks but Miss Alabama later offered he need bother as she was hardly bothered by all the attention good old Brent was giving her. Which is her way of saying she has a whole retinue of seniors chasing her up and down the catwalk already, never mind one more ardent admirer.
Since her exposure on ESPN Katherine Webb has seen her twitter followers go from a mere 2300 to as of press 255 000 followers. Can you guess why?