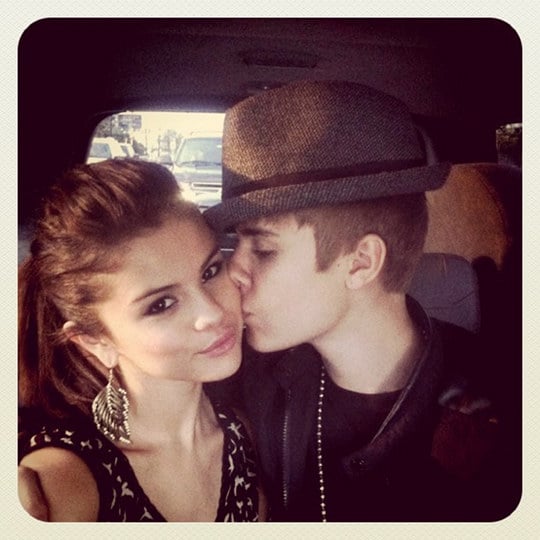 Justin Bieber can now have all the free sex he wants reckons Selena Gomez.
Star magazine is revealing that the real reason Justin Bieber's ass got dumped by on and off girlfriend of 2 years Selena Gomez is because our collective hero went off and got mad stoned and then went to work on a pretty 22 year old nursing student who knows a good thing when it's stoned.
starmag via radaronline: On December 21, (Bieber) and rapper Lil Twist and nursing student Milyn "Mimi" Jenson around 6 p.m at the Beverly Hills Four Seasons.
"They all went to buy weed at a smoke shop on Olympic Blvd. in Hollywood," the insider said, "then they got food at McDonald's and went back to the hotel."
At the hotel, the group smoked marijuana and drank a chemical concoction known as "sizzurp" throughout the night. From there, they went to the Baby singer's $6.6 million Calabasas mansion, where Justin opened up about his fondness for tattoos and Xanax, as well as his plans to build a hookah room in the house.
After that, Justin held Mimi's hand, and showed her the breathtaking view from his backyard. The insider said that Mimi said Justin was really kind, romantic — and stoned — after he'd been "smoking pot all night."
Kids tell me you aren't gushing from the gills and frothing in stupor? Tell me you didn't expect more from your hero? Then again this is what wet dreams are made of.
But here's the part I like most that really got me hot and bothered:
"Justin surprised her by saying, 'I want to know if you taste good.' He started kissing her cheek and ear and neck and then her whole body," the insider said. Then, the Biebs removed Mimi's clothes and engaged in sexual activity with her.
But the best part is our hero keeping all his clothes on. Mimi for her part has offered no comment. Can anyone guess why?
Interestingly a rep for Justin Bieber tells tabloid site gossipcop that none of the shit is true. Then again does it really matter?