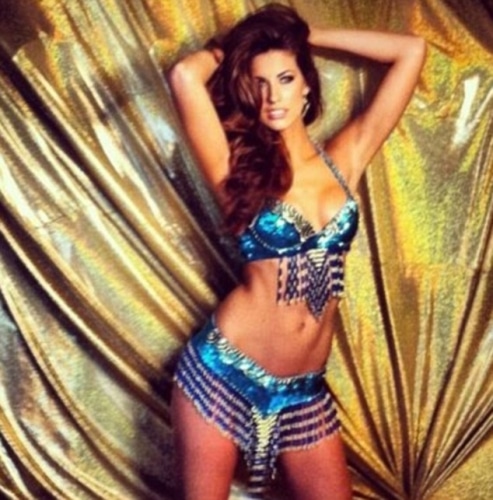 Katherine Webb Miss Alabama stuns as Super Bowl reporter.
Oh really? Katherine Webb, Miss Alabama to now star in reality show, 'Celebrity Diving.'
Katherine Webb, Miss Alabama's boyfriend Aj McCarron gives her permission to become a media whore.
Yummy! Katherine Webb gets job covering Super Bowl with Inside Edition.
Katherine Webb, Miss Alabama used to be bullied cause she was 'ugly.' Now offered to appear in Playboy
Oh really? Is Katherine Webb, Miss Alabama now set to appear in Sport's Illustrated's swimsuit edition?
Katherine Webb, Miss Alabama now changes her number because she doesn't want to become a media whore.
In an interview momentarily posted on Sport's Illustrated, America's newest wet dream iconic hero Katherine Webb tells the famed sport's journal about her joy about being asked to appear to in their upcoming swim edition and how she perceives herself.
Remarks the 23 year old Webb, a model based out of Los Angeles and Miss Alabama when she came across her new found national attention:
'It's just so surprising to me. I don't know what God has planned, but obviously he's working on something. When Sports Illustrated called it just became even more real that this is happening. Every single model wants to be in Sports Illustrated, and I feel extremely blessed to have that opportunity.'
About how she regards herself, the model interestingly offered the following:
'….but I think a lot of America appreciated how classy I was, and I got a lot of responses saying I was America's sweetheart and all that kind of stuff. I'm from Alabama and I have morals and I have class. That's my personality. A lot of people have said I'm the anti-Kim Kardashian and I'm all right with that.'
No doubt Kim Kardashian is shaking her head thinking how wrong she's playing all the media attention…
On whether she heard from Brent Musburger's after he made overzealous comments referencing her beauty and ESPN's desire to apologize to her Miss Alabama interestingly offers that to date she has not heard from Musburger nor the outlet.
' I haven't heard from anyone personally. I heard ESPN offered an apology, but I didn't hear from them personally.'
Asked what she hopes to do next the model replies:
'….I've had opportunities to do hosting and some television shows. But right now I'm just going along for the ride and seeing what happens. But at the end of the day, my relationship with AJ is what's important and if this stuff is going to hinder the relationship, then I don't have a problem saying no to certain things, especially if they'd embarrass me or his family.'
Of course what this author really wanted to know was now that she is famous how long will it be before she moves on from her quarterback boyfriend, AJ McCarron whom she only recently met this past December….? Anyone want to guess?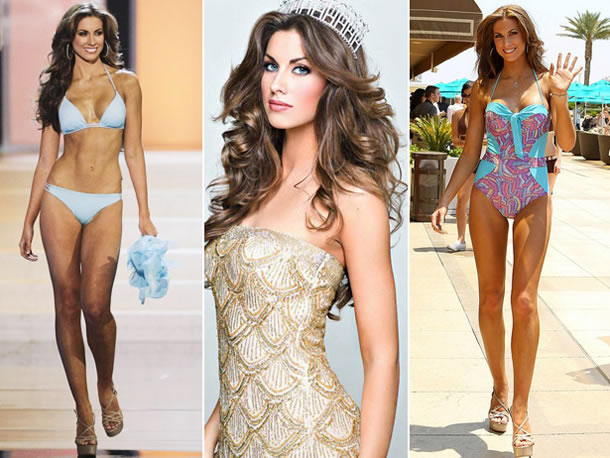 Webb, who grew up in Montgomery, Alabama and graduated from Auburn, finished in the top ten in the Miss USA competition in June and lives and works as a model in Los Angeles.
McCarron and Webb met over Twitter when a friend connected them in November, and in December, the sportsman went to the pageant for Miss Alabama USA 2013, where Webb ended her reign.
The pair have been together since and grinned for photographs together on Christmas Eve. No word yet on whether the heightened interest in Webb has strained their relations or not?
Since her heightened public exposure Webb has been forced to change her phone number. Can anyone guess why?