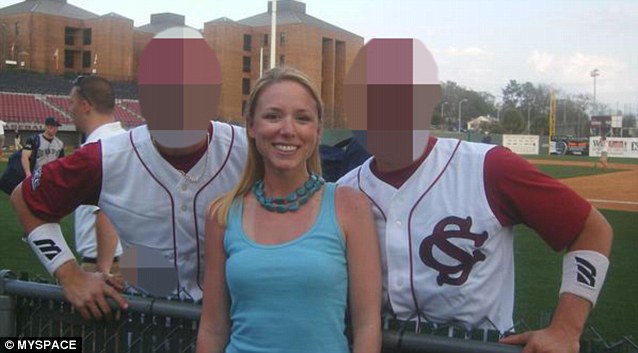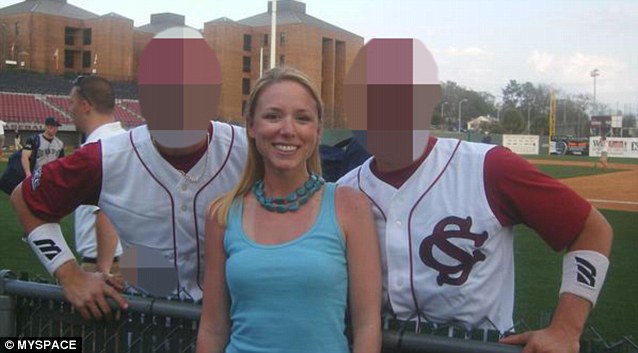 Happily married Kinsley Wentzky of South Carolina is no longer happily married…
34 year old Kinsley Wentzky has received her marching orders after it was disclosed that the English teacher had sexual relations with two 17 year old students at Richland District of South Carolina high school Dreher High school.
Her ouster comes after she was arrested earlier this month by police in Columbia and Forest Acres on charges of sexual battery with two 17-year-old male students. Until her firing Wentzky had been on administrative leave with pay as the district conducted its own investigation into the accusations.
Since the charges were brought against her, Wentzky has had her teaching certificate suspended by the state education department as of January 9.
The charges of sexual battery levied against Wentzky are felonies, with a maximum sentence of five years in prison on each charge. She was released on a $10,000 personal recognizance bond.
Read more here: http://www.thestate.com/2013/01/07/2580396/dreher-high-school-teacher-charged.html#.UQbDJ824GPV#storylink=cpy
Although the age of consent is 16 in the state of South Carolina, a new law in 2010 was passed making it illegal for teachers or other adults in positions of authority in a school to have sex with students aged 16 or 17, ABC Columbia reported.
The UK's dailymail goes on to also note the following: Wentzky earned a bachelor's degree in secondary education English from Clemson University where she graduated magna cum laude. 
She also has a master's degree in speech language pathology from USC. She graduated from Westside High School in Anderson.
At present it is not exactly sure how or why Wentzky engaged the two youths or how the matter came to the attention of the school and authorities. Interestingly Wentzky has taken down a notice on a class web page where she describes herself as a happily married mother of two young children. Can anyone guess why?