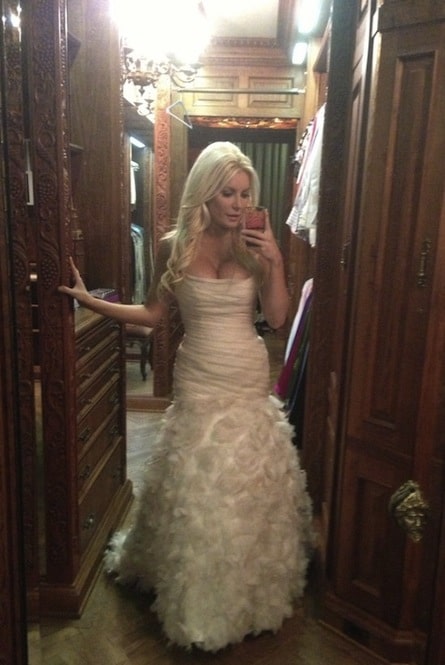 Phew. Kids, can I tell you how relieved I am that Crystal Harris finally took one long deep breath and said to herself 'I will survive' and marry the sugar daddy of my life, Hugh Hefner.'
At 26 year old the former Playboy model (and these days lingerie entrepreneur)fea thought long and hard to herself and realized diamonds aside that her future lay in the hands of ladies man and soft porn entrepreneur 86 year old Hugh Hefner. That's right kids, Hugh has been banging those Playboy bunnies for eons and now he gets to marry another one.
But to be fair to Hugh he really must love Crystal who pulled a dizzy number on his heart back in 2011 when she took his $90 000 yummy engagement ring and high tailed the wedding part because let's face it how yummy can it really be having sex with a flaccid 86 year old man? Or at least that's what Crystal thought at the time.
Then again love works in weird wonderful ways and sometimes all it takes to get it all over the finish line is a smidgen of compassion, patience, empathy and a hot stud to work the graveyard shift behind closed doors on them off days that Crystal needs the real loving she desires the belief one will prevail.
Then again Crystal knows better and for now it's all love and bliss…
The couple wed at the Playboy Mansion on new year's eve…