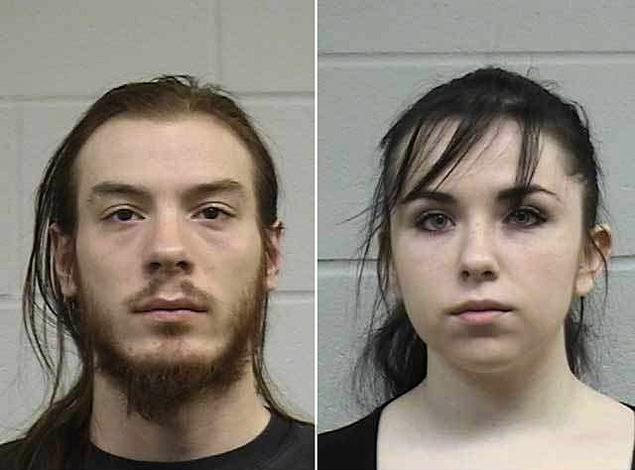 Extorting pedophiles because you think they wont go to the police is not the full proof plan you think it is.
A Colorado couple have been arrested after they were discovered attempting to implement a scheme which would have them luring potential child sex abusers, robbing them and then of course kidnapping their children to raise as their own.
The pair, Dustin Canup, 20 and Sareena Morrison, 18 were busted at a motel in Loveland this past Friday set up by undercover cops.
According to Denver's Channel 7 the pair posted messages on Internet sex sites targeting men willing to sell their children for sex.
After receiving a tip from someone who had seen their posting, Loveland police reached out to the couple posing as a man willing to pimp out his 6-year-old daughter.
From there the group agreed to meet at a hotel, where the unsuspecting couple agreed to pay to "engage in sex acts with the 6-year-old girl," authorities said.
Cops busted the pair when they knocked on the door of the room at the Hi-Way Motel.
Canup had a 12-inch knife strapped to his waist and handcuffs in his pocket.
The couple had gone on to tell police they planned to rob the man they were going to meet and then blackmail him into giving them his daughter.
They had gone on to offer that they had thought they could get away with the plan because a pedophile would not dare go to the police and reveal he planned to sell their children into pornography. Which brings up the age old truism: 'two wrongs does not make a right….'