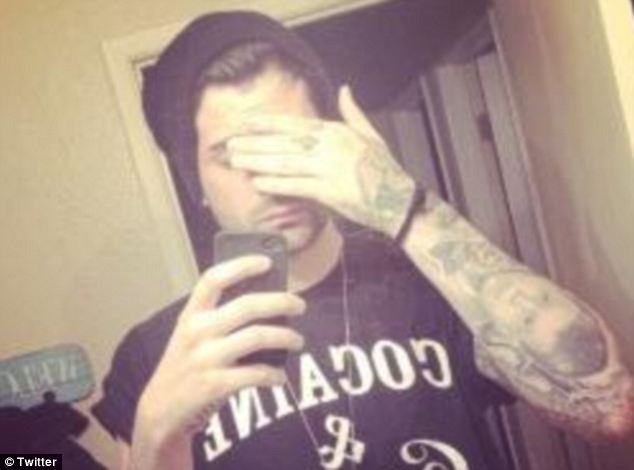 Hunter Moore doesn't care if you don't like his revenge porn photo site. He thrives on offending and exposing you!
Hunter Moore may have caused a stir with his last effort, revenge porn before deciding to shut the much maligned site (can you guess why?) this April after drawing sudden scrutiny from the FBI. That said the rambunctious entrepreneur reckons he has something very scary in the pipe works which can only mean that someone is about to have either their body or reputation smeared across the web….
It wasn't bad enough that Moore's site built a following amongst jilted former lovers who would happily submit naked images of their former lovers which would then receive vast comments and mockery (the intent it seems and of course Moore was always unapologetic) but now Hunter Moore reckons he has something even more dire in store.
dailymail.co.uk: The internet provocateur has announced that his new site will open in December. Moore initially claimed on Wednesday that his next project would also allow access to users' addresses, 'so you can stalk people.'
So you can stalk people? Really. That ought to be very delicious.
His former website published intimate images of an ex-partner, a full name and links to their social profiles – all without their permission.
But Moore told Betabeat on Wednesday that: 'We're gonna introduce the mapping stuff so you can stalk people. 
Which posits the question, how soon before the FBI begin stalking Moore once again, or will it this time be a disenfranchised stalked individual who will take matters into their own hands? After it is no secret Moore is constantly changing his contact details for fear that he will be found by furious persons subjected to his brand of 'tabloid journalism.'
But who's now also keeping close tabs on Hunter Moore also includes Anonymous.
via examiner: In their announcement the Anonymous hacktivists issue "a call to all Anonymous worldwide," saying "you have a chance to make a real difference in the lives of hundreds of bullied teenagers and protect them from real harm such as rape or stalking." The announcement goes on to describes Moore as a "capitalist" that "makes money off of the misery of others." The announcement concludes thus:
We Will hold hunter moore accountable for his actions, we will protect anyone who is victimized by abuse of our internet, we will prevent the stalking, rape, and possible murders as byproduct of his sites.
Operation Anti-Bully. Operation Hunt Hunter engaged. We are Anonymous, we are Legion, we do not Forgive, we do not Forget, Hunter Moore, EXPECT US.
And what makes Hunter Moore so confident he can keep getting away with his special brand of 'journalism?'
Moore claimed to be protected from any legal claims by Section 230 of the Communications Decency Act of 1996, a federal law that makes web hosts immune from compliments on third-party material.
But rest assured Moore didn't really mean the above, so he reckons….
Yet Moore has since changed his story and told Salon.com that he was he was 'so f****ing drunk', he didn't really remember doing the interview, and that: 'It was kind of taken out of context.'
Reflects Moore: 'For one, I never want anyone to be physically hurt or stalked by any of the stuff I do on my site.
'And the last thing I want is to have some poor girl's address on the Internet when she's showing me her t**s and then a bunch of guys going to her house.'
At stake is pending legislation that serves to provide protection for providers and users of 'interactive computer service.'
Of course the question we might want to ask ought such laws protect vendors and opportunists like Hunter Moore under the guise of freedom of information when in essence the information only serves to terrorize and disadvantage other individuals?