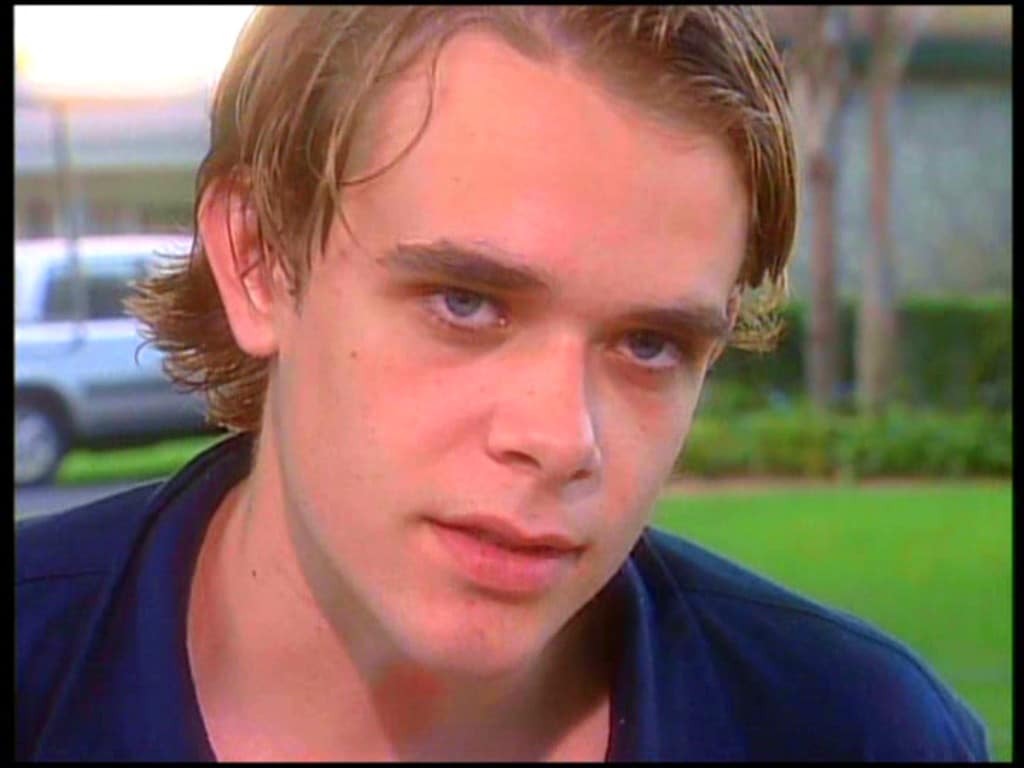 Relieving oneself in public always carries the risk of self redemption public humiliation.
Kids the above statement might be true for the likes of you and me but me thinks in the case of Nick Stahl (Terminator 3 hawt bixch star) it's just business as usual as our hero simply went on his merry way of getting 'off' his kinks.
Whilst some us have pet peeves when it comes to getting ourselves off in public, from hitting complete strangers, getting completely plastered, eating chocolate from wrappers at Duane Reade stores without paying for them (my pet peeve). Nick on the other hand(pun intended) likes to simply whack it out in public and see how that shit works out. One would think the threat of getting caught is what makes Nick's 'finishing' intensity that more intense.
eonline: According to the LAPD, Stahl was, er, fingered by undercover vice officers during a routine check at the store shortly after 8 p.m., where the actor was discovered inside a booth viewing a pornographic film and allegedly committing the act in question.
Kids, I'm going to cry not fair. What's the point of viewing booths if collective heroes like Nick can't simply relieve themselves and enjoy the heightened affairs taking place there in front of him and the deep recesses of his mind? Isn't that what booths are there for in the first place? Are we all going to pretend that all people do in such areas is nothing but just view the good shit without committing to the good shit?
For his part our hero has called his bust a 'misunderstanding' (he didn't realize that masturbating the good shit in small rooms outside of one's own house or loved ones may be reason for unease or trespassing of the law, or maybe he thought the cash attendant winked a pass for Nick cause Nick is a collective hero).
Nick's latest foray with the law comes courtesy of an episode where eonline goes on to describe the actor having spent close to a month in rehab in the spring after dropping off the grid for a few days (going to rehab is simply a Hollywood hero's way of paying public penance for their indiscretion), prompting his wife to file a missing-person report. Then again one wonders if Nick had the good shit on him once again as he attended to his 'misunderstanding.'
Of course you can imagine how thrilled Nick's wife must be with the new savory report of her lucky husband's extra curricular affairs? (maybe Nick can check into rehab for this sin indiscretion too?) Then again perhaps a make believe love affair versus the real deal ought to please her. Or will it?
Isn't it time you dropped by your local porn shop for some very much needed necessary self relief too….?
above image found here.