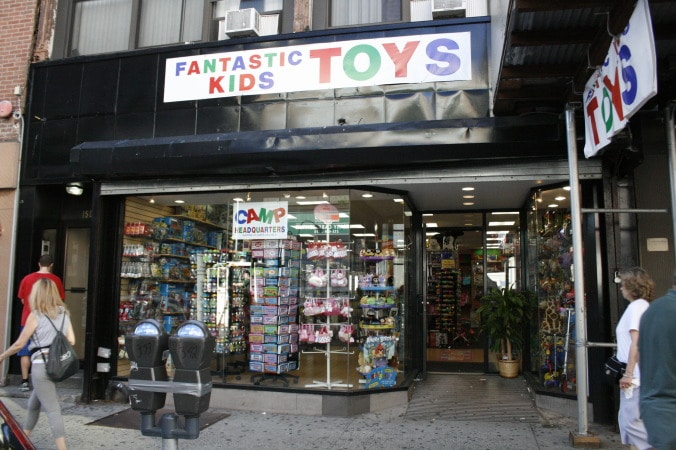 Twenty six year old Amanda Reyes, a former manager at Fantastic Kids Toys on the upper east side here in NYC has filed a lawsuit against her former boss, Steven Reiss accusing him of firing her after she declined to further participate in 'rough sex' sessions with him.
According to the suit, Reyes argues she was "forced to engage in an ongoing sexual relationship" with the sixty something shopkeeper that "included increasing acts of 'rough' sexual activities, including "hitting, slapping and biting," in exchange for employment and rent.
Reyes maintains that she tried to break off relations with Reiss earlier in June after she began dating a NYPD officer, but that he would not take no for an answer.
Attorney Walker Harman in turn has offered that Reyes 'was a single mother, trying to take care of a young child and she felt totally and completely manipulated and taken advantage of.'
He went on to add that relations between the two 'would take place at her apartment. As part of her compensation, he was paying her rent among other expenses."
Of course the real question one wonders is if the pair were involved in a consensual relationship and that if Reyes had really felt threatened by her bosses' advances and demands why she just didn't walk away from her job? Then again maybe she was trying to have her cake and eat it too by maintaining her former bosses favors?
Reflects one commentator:
Somethings seems highly suspect about this story. Firstly, she really thought she was going to keep her job after breaking off the "Sexual relationship"? She's 26 years old, go out and look for another job. Bottom line she went along with it cause 'the boss" was paying her rent. Once she met her cop boyfriend and he started paying the rent that is when she broke it off. She's not a victim she played a game and it ended bad for her with her losing her job.
Reiss at present has declined to offer any comment.
via nydailynews