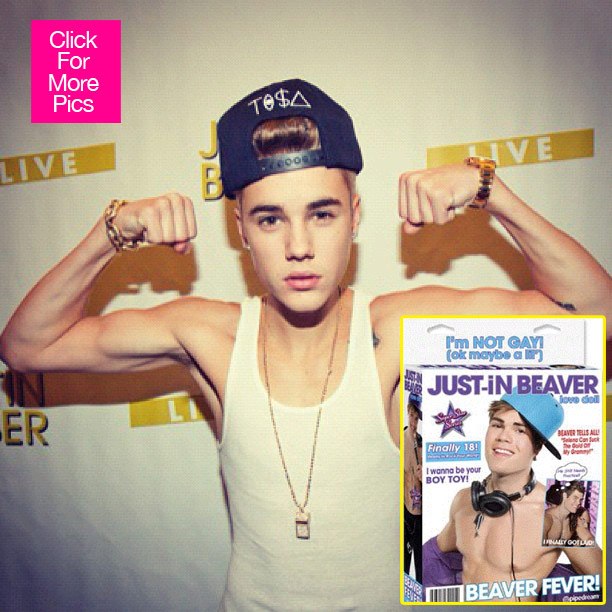 Kids now that the fall is upon us what better away than to ratchet those lonely cold nights away than with your own personal Justin Bieberblow up sex doll.
hollywoodlife: Justin Bieber has his very own blow up doll, thanks to a company that also created a sex doll replicating Miley Cyrus! We can't even believe our eyes! Justin is barely legal, and this company is already taking advantage of his buff body! 
Reads the company's official product description as follows:
Meet Just-In Beaver, the barely legal boy-toy who's waited 18 long years to stick his lil' dicky in something sticky! When he's not busy beating up paparazzi or beating off, he's up to his high-tops in hot Hollywood tail! But the Beave-ster doesn't have this effect just on women — he turns straight men gay faster than you can peel his skinny jeans off!So what are you waiting for, inflate this lil' pricks's ego even more and have your very own Beaver bash!
What do you think kids, a bit disturbed, elated, relieved, horny, are manufacturers crossing the line or are you secretly giddy this winter you will be less lonely as Justin Bieber finally makes you whole….?
To date Justin Bieber has not authorized the blow up doll and there might yet be a lawsuit underway.
To order the hawt little bixch go  here kids…At $32.95 your new 'friend' is sure to sell out fast.