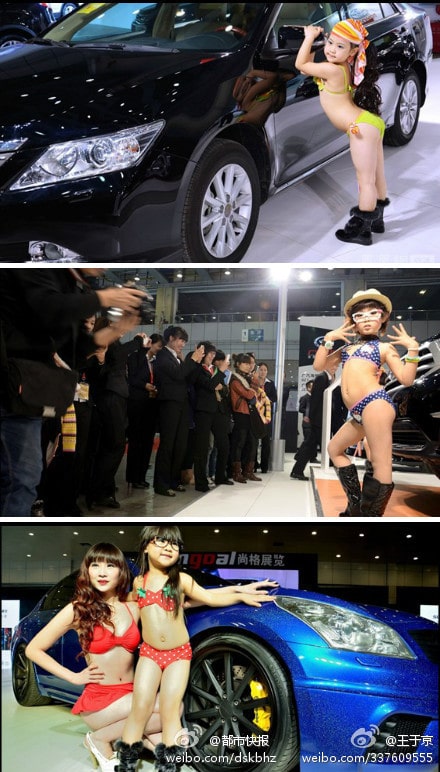 Showing off the latest range of car models these days may it seems also involve showing off all them young girls in bikinis too. So was the thinking it seems at the Chutian Automobile Culture Festival at the International Convention Center in Wuhan, China which recently got underway.
Too date the show has had some accusing such car shows as going over the top and particularly in poor taste. Interestingly no car manufacturers have found themselves disbarred for overstepping the bounds of proprietary. Can anyone guess why not?
Isn't it time you also sexualized young girls as commodities too?
via offbeatchina