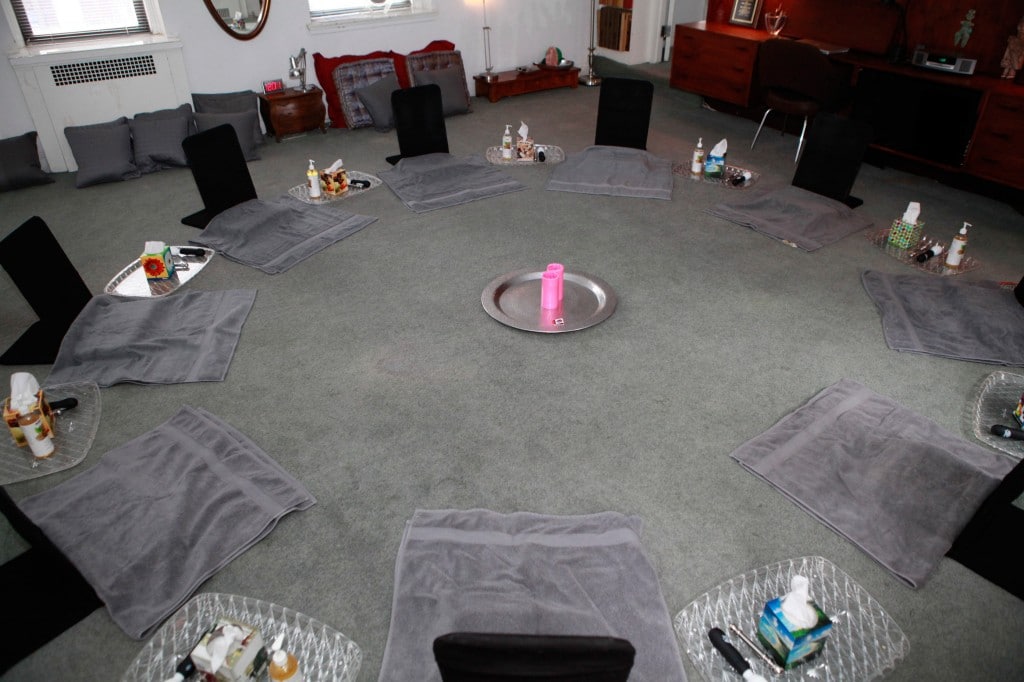 Learning how to really/finally get off….
It seems for some obtaining the perfect orgasm is a must do. But according to Rose Surnow who went along in search of how to perfect one's own orgasm courtesy of 83 year old Betty Dodson who offers such workshops such things really do exist.
Writes Surnow on behalf of nymag's the cut:
Originally a fine artist, Betty changed careers in the '70s when she discovered feminism and the sexual revolution. She started going to group sex parties and while watching couples get down she noticed a pattern: All the men were climaxing and all the women were faking it. Not a single woman was having a real orgasm. She was so upset she decided to take matters into her own hands, and when I say "matters" I mean clits.
Thus began Betty's journey into ensuring that all women who wanted to achieve a verifiable and enjoyable orgasm could properly do so in the event that they weren't. Or perhaps there were just extra techniques to learn and or even better more intense ways of experiencing an orgasm that Betty was willing to teach women in achieving.
She explained, "Orgasms have been very important to my life. I've always really depended on them. In a bad mood? Jerk off. Confused? Masturbate. Working on a painting and I'm stuck? Go lay down on the couch and have an orgasm."
Indeed. Who can negate such a point of view? Even I have had reason to resort to the occasional jerking off session, but then again this isn't about us males getting off, it's about you females getting off in grand style and finally giving yourselves permission to accept your sexuality and the fact that you are actually allowed to enjoy it.
When I entered the main room there were seven nude women lying on towels and cushions casually chatting. The décor was an interesting mix of shabby chic and dildo museum. There was cozy wall-to-wall carpeting and tons of huge pillows, but also fake penises everywhere you looked. The message was clear: Relax, make yourself at home… and then penetrate yourself.
The next thing we did was called "Genital Show and Tell" which was like kindergarten, but with way more vulva. Each woman took turns sitting next to Betty, legs spread with a mirror and light pointed at their ya-ya. It was our vagina's big moment in the spotlight. Betty gave each person a detailed explanation of their particular anatomy and then everyone would give your punani a compliment. We all agreed that this would have been an amazing experience to have as a teenager.
From there Betty goes on to discuss amongst all you naked women how to go about perfecting your orgasm, think mood, aroma and consciousness courtesy of soft lighting, candles and Aerosmith in the background.
Every so often a woman would start breathing really loudly and let out little squeals and squeaks and Betty would yell, "Another one down!"
Indeed! Isn't it time ladies you got into the spirit of owning your sexuality and all that comes with it?
Of course the only question now ladies is would you masturbate in the company of other strangers? And there was this comment via jezebel that brought a smile to my face:
I knew someone who did this class. She was 65, a recent widow and had never had an orgasm. A couple of who were younger told her to just buy a vibrator and go for it, but she felt she needed the class. Mostly, I really admired her courage in not giving up something so central to life, at a life stage when many people would. And I hoped that I would still have that kind of openness to life when I was her age.
To read more on masturbation and female sexual empowerment go here to read Betty Dodson's musings.