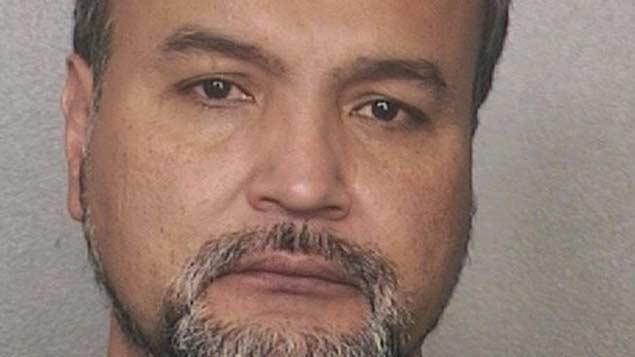 It has been reported that Ricardo Salamanca of Plantation, Florida has been charged with aggravated battery after having cut off most of his girlfriend's nose after she declined to have sex with him.
The incident is said to have taken place late October when Salamanca's girlfriend left him at a local nightclub. Later returning to their home that evening he demanded sex from his girlfriend who declined Salamanca's overtures.
This consequently led to a belligerent Salamanca yelling, pushing and trying to place his girlfriend in a chokehold, cause as one knows chokeholds are the real way to a woman's heart.
NBC Miami tells how the woman then remembering how she had been thrown around the room at which point she noticed blood profusely pouring from her face.
Reportedly screamed Salamanca to the girlfriend:
"That's what you deserve, bitch,"
According to the affidavit, the girlfriend's nose was 'severed down to the sinus cavity where the victim's nose was only attached by a thread,"
From the woman drove herself to North Broward Medical center seeking to have her nose sewn back on.
It is understood that the girlfriend relayed to authorities that she has suffered domestic abuse at the hands of Salamanca which leads one to wonder why she never took action or simply left the man. That said it is often a perversely known fact that most battered woman keep coming back to their abusers because on some level they perceive themselves having caused the furore which often leads to their assault.
At present Salamanca remains incarcerated unable to meet the requirements of a $75 000 bond.