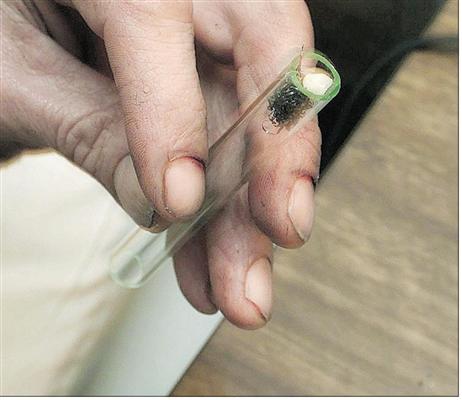 Are you ready to smoke the good shit this afternoon too…?
Easy come easy go, will you let me go? Bismillah! No! We will not let you go!
Looks like things got a bit dicey for crack whore Jennifer Piranian the other day after she got busted masturbating to the good shit, crack cocaine in the bathroom of a local Florida Starbucks (yes I always wondered what took them bixches so long) after taking a good hit of Jesus takes me to nirvana and then hell and back.
Said Bradenton police spokesperson Josh Cramer to the nydallynews:
"We got called there by someone who said she was masturbating. She was high on crack with her hands going everywhere,"
"No one could ever say for sure what she was doing, and I'm pretty sure the video didn't show anything definitive. But her hands went into her pants when she was wigging out." 
Wigging out cause that bixch was doing pinball machine darts with her paranoid eyeballs whilst licking those crack crumb balls off her wet loins. But then again when you've got to take your hit why wait until your in the back of some John's car or some sleazy hotel room or dare even the privacy of your own home (assuming you have one left) when a Starbucks restroom down the road will do the trick too?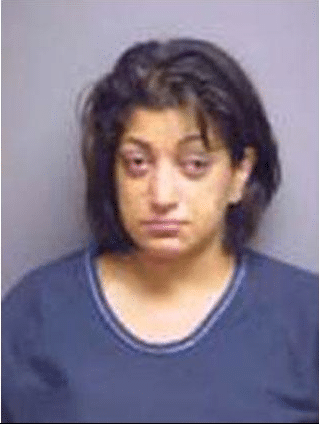 When cops arrived to find Piranian looking for sweet Jesus between her wet fingers they asked her if they could search her purse to which she agreed (bad move Jennifer….) which led to officers finding a glass stem pipe full of crackresin crusting up that glass pipe.
Nevertheless Piranian denied ownership of the good shit (cause that shit was put in there by the barista when Jennifer wasn't looking) and had the misfortune of finding herself being arrested for possession of narcotics and drug paraphernalia and is currently sitting in jail wondering where it all went wrong as she waits to post $1120 bond.
Isn't it time you booked the local Starbucks restroom down the road and see what you can try and get away with today as well…? Or maybe better still get the help you deserve….?
above image found here
Crack dealers can now expect lighter sentences.
And now it"s time to show you a new and improved way of how to smoke crack…
Confessions of a crack dealer. Part 1.
Observations of a Crack House.
The Unconventional lifestyle of a Cocaine dealer. Part 1.
The Unconventional Lifestyle of a Cocaine Dealer. Part 2.
How much is a $20 piece of crack cocaine worth?
The interesting ascent of a former crack addict- Bill Clegg.
News reporters that smoke crack are only slightly more jittery than non smoking crack journalists.
Shake and Bake- the simple way to make crystal meth.
The etiquette of Smoking crack. The last crack hipster.
Hot Crack Dealer of the Day- Dr. Blow me Away.
Conversations with a Crack Whore.