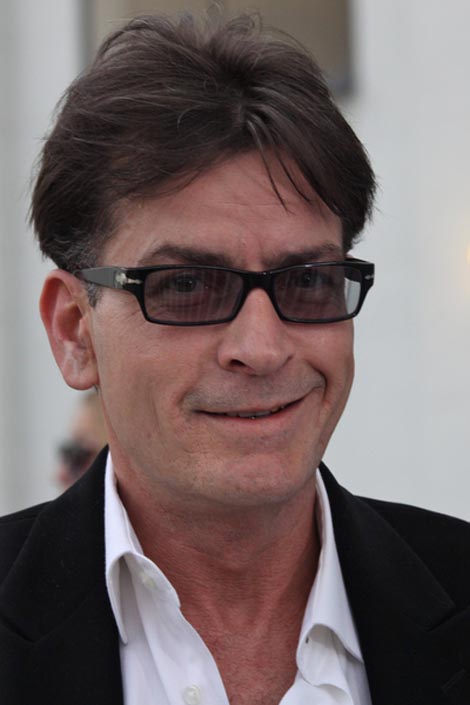 CoCo Sheen just wants to self implode have a little fun…
Hmm, it looks like our collective hero who said never again is back to forever again as radaronline report that our preferred hero of yesteryear has once again gone back to the charged lifestyle that last year saw him axed from 'Two and a half men,' and becoming a tabloid staple for 'this is what can happen to you when you have too much money and a penchant for the good shit…'
radaronline: Hard-partying Charlie Sheen is back to his old ways, snorting cocaine and smoking crack on a daily basis, RadarOnline.com is exclusively reporting.
An inside look at Charlie's daily life from a close source who spent nearly every day with the Anger Management star reveals a lifestyle riddled with drugs, alcohol and high-end escorts.
Kids part of me is wondering how CoCo managed to relapse this time ( is it the boredom, his never ending libido, something one of his ex wives said to him, a devil may care attitude, the plumber who pulled out a crack pipe whilst CoCo was sipping on his chamomile tea?) but another part of me has just come to accept that this is Coco living life the only way he knows how. Who are we to sound the warning bells of doom if CoCo is in the other room banging the failed Hollywood actress?
Reveals an insider: "For at least the last eight months or so Charlie has been having a quarter to half an ounce of cocaine delivered to him every single day and was spending nearly $2,000 a day on drugs. Sometimes he'd even get two to three quarters of cocaine in one day,"
$2000 a day on the good shit? And that of course is not counting cash spent on replenishing the bar, buying his favorite hookers trinkets, sports cars and new bikinis and of course afternoons regaling them of his lost youth.
"He snorts it, he smokes it, and then he watches porn. And when he's not watching porn, he's hired high-end girls to come over."
Kids do you get the impression this just might be CoCo's desperate plea for help, attention, his 'fuck you to the world,' to himself, to humanity? Or maybe this is just CoCo letting you and I know that love don't live here anymore, except the hired sort of course…
And then there's the favored call girl that CoCo is falling head over heels for, sometimes splashing $25K a night on her.
"This one girl that Charlie really likes had insecurities about her vagina so she begged Charlie to get her a vaginal rejuvenation surgery to make it prettier," 
You see CoCo is a trusted friend after all. Need a vaginal repair job just call CoCo. Of course it may require you having CoCo flying you in and casually inspecting what it is that ails you. But what's a bit of down time amongst intimate friends?
"And he did. He got her the surgery, and he also bought her a new car."
A pricey, flashy car I hope? Personally I wont step into any car unless it smells of exclusivity, is painted red and says the following words in bold text 'Porsche bixches!'
And when it comes time to smoke the good shit how does CoCo deal with this formidable challenge?
"Then he smokes it out of a makeshift pipe that he made out of a Fiji water bottle! He'd get so high he was just absolutely out of his mind, mumbling incoherently and tweaking. Then he would just space out, not talk to anyone, and watch porn."
Sounds like the perfect way to blow yourself up a Wednesday afternoon if you ask me.
And what if I manage to score an invite and get to hang with CoCo, what should I expect?
"And he always offered to share his drugs. He just wanted everyone to join in the party. There were always a bunch of young girls and random guys around."
Young girls? And does CoCo then turn around and give them each their own private keys to their new Porsche boxter? Or does that take a little coaxing and special attention…?
Says the source: "Charlie will always be a partier. It's just who he is."
Which is exactly why we love CoCo. Right?
Coco Sheen is a winner after all.
Charlie Sheen's porn star Kacey Jordan attempts suicide.