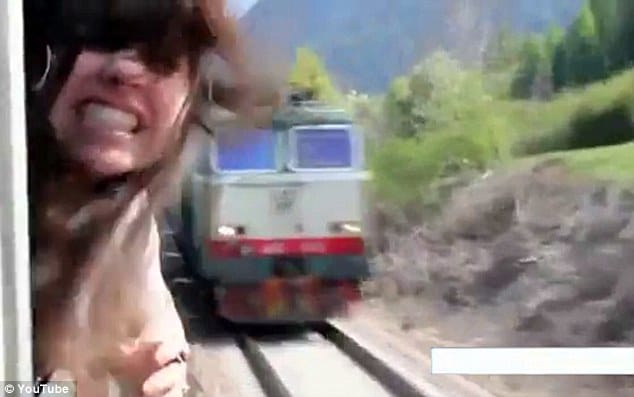 Pranks and stunts of the fool hardy….
Watching the video below one can't help but think over and over what was this girl attempting to achieve and on the flip how precious and perversely inconsequential life really is. If the girl was willing to risk her life for something of no importance or relevance then why do we continue watching with sheer horror and morbid curiosity as a oncoming speeding train coming from the opposite direction zooms faster and faster to this young woman's imminent decapitation. It wasn't to be this time but somewhere it is has happened all before and maybe this time the girl's life was spared as she is seen relishing the moment of near fatal consequence as she pulled her head back in at the very last possible thousandth of a split second.
How fragile life really is….
Going on viral on youtube right now…