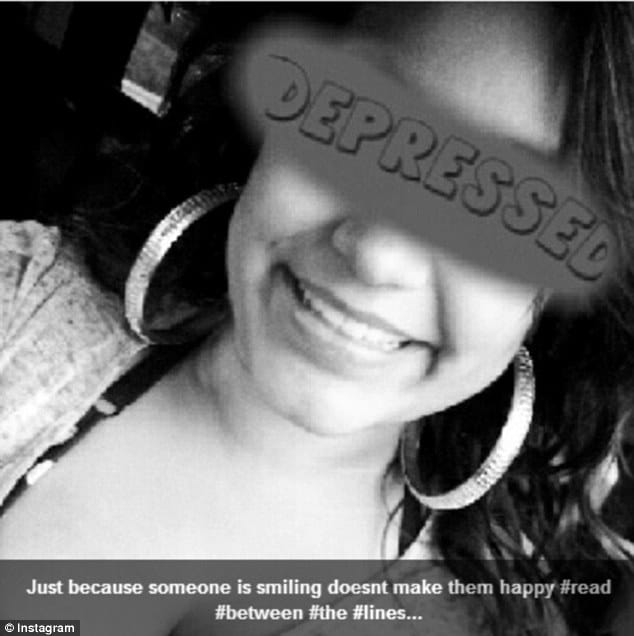 15 year old Staten Island girl kills herself after football players brag about sexual conquests.
Two State Island teens of Tottenville High School have been said to have been suspended from the school recently deceased 15 year old Felicia Garcia attended after it was revealed that they had posted a video of her having consensual group sex with 4 football players from the school's varsity team.
The video had led to the girl being subjected to relentless trauma and bullying, being labeled a slut which led her to take her own life this past Wednesday by jumping in front of an oncoming train in Staten Island.
At the time Felicia Garcia had recanted to friends how distraught she was now that a video of her having sex was being shared online and how that in turn led to the girl being subjected to harassment at the hands of other students.
Hinting at the discord in Ms Garcia's personal life was words she had used prior to her taking her life when she wrote on her instagram account : 'Depressed. Just because someone is smiling doesn't make them happy.'
On October 17, Felicia tweeted: 'I hate when peopl (sic) are in my buisness (sic), you dont even know whats going on, mind ya neck #Shot -_-'
She also wrote recently: 'Take me as I am or leave me as I was.'
According to the New York Post Felicia Garcia moved from foster home to foster home after her parents died, leaving her and younger brother orphans. She also spent time living at friends' houses and at her ex-boyfriend's place.
'(She) had a terrible life on top of all the heartache — bullies at school taunted her and spread rumors,' said Gabriella Leone.
Writes the UK's dailymail: A Facebook tribute page 'RIPFeliciaGarciaStopBullying' has been set up for the girl and by Thursday afternoon had more than 7,500 likes. 
Friends and well-wishers were also tweeting about the shocking death using the hashtag 'RIPFeliciaGarcia.'
Luisa De Luca tweeted: 'Rest in the sweetest peace Felicia Garcia, you will always be in our hearts forever. You didn't deserve this..' 
@KaylaJadex0 posted the last picture she took with her friend, adding 'REST IN PEACE FELICIA GARCIA I'M SO BROKEN THAT YOU THOUGHT YOU HAD TO GO..
Ultimately one has to wonder what it is about school dynamics that so often leads to the singling out of individuals and persecuting them. Is it society's inability to come to terms with behavior, thoughts and actions that comes too close to home, it's inability to accept mores, attitudes and behavior that doesn't fit well with the status quo of 'correct' behavior or the insistent need to denigrate young women who are so heavily judged and condemned. Put another way, had Ms Garcia been a male and a video of her circulated having sex with 4 women floated would she have been branded a slut or more likely a hero or a stud?