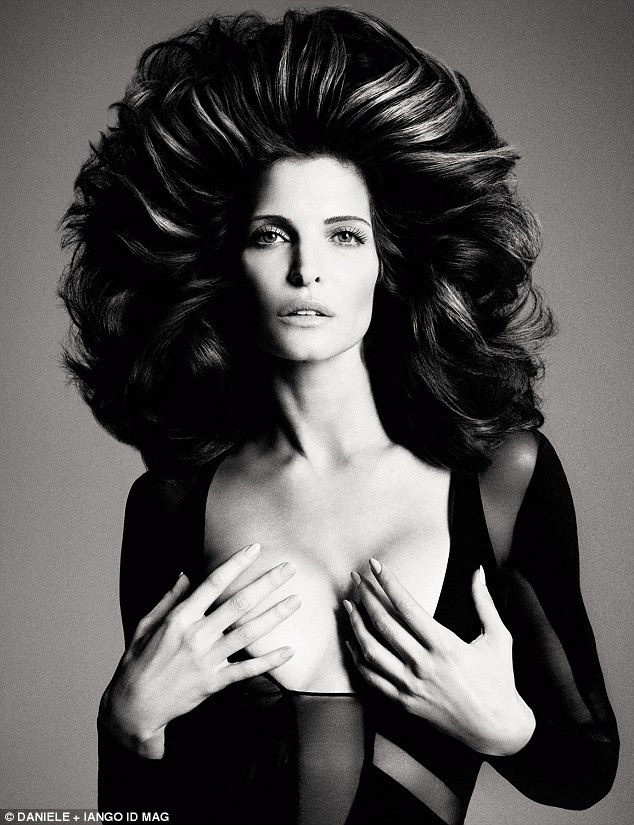 Stephanie Seymour has still got the curves….and the attitude.
She may have been a super model in the early 90's and a staple icon at Victoria's Secret and Sports Illustrated but it seems the retired model has come served to remind us all once again why she made it this far up the food chain in the first place.
Starring in i-D Magazine's Fall 2012 The Role Model Issue the model who is married and has 4 children strikes a rather compelling pose as she flaunts her wares.
As one wanders their eyes on the model they can't help reflect that as much as her looks have served her well, it may well be her love affair with the camera that keeps her coming back and having us ask ourselves; 'Does age really matter when you're at heart a super villain for the camera?'