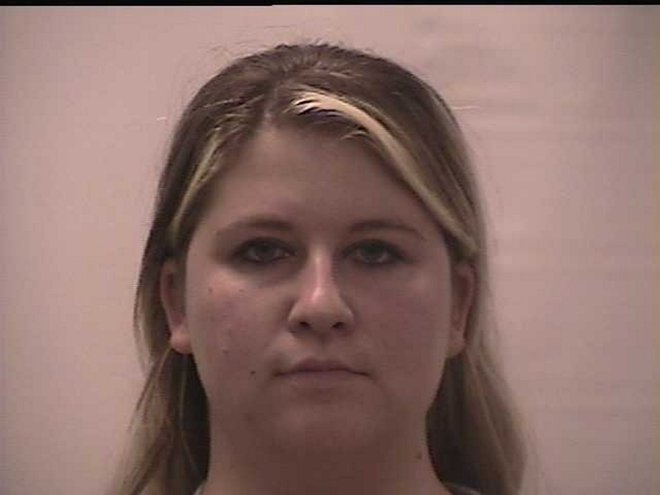 26 year old Prue High school teacher Katie Megan Hightower was arrested this past Wednesday after being accused with having sex with a 16 year old minor as well as serving 3 of his friends alcohol after she bought the school students beer and pizza and brought them home with her after visiting a nearby lake.
Prosecutors assert Hightower allowed the 16 year old boy to drive her car on the way back to her house where she then led him to her bedroom whilst leaving the other three other minors to drink beer in another part of the house.
Having become bored the other students went to knock on the bedroom door to gather their friend but stopped after they heard the sounds of them having sex. Court documents go on to say the students then left without interrupting Hightower and the 16 year old minor whom she was 'engaging.'
Hightower for her part acknowledges that she had bought beer in the evening in question but maintains the beer was not for the students. The 16 year old boy also upon being interviewed denied having gone into Hightower's home instead maintaining that he had friends pick him up as soon as they arrived at Hightower's house.
Nevertheless further investigation led to authorities discovering a total of 561 inappropriate text messages back and forth between the 16 year old and Hightower, this after the 16 year old boy initially denied ever having received phone calls or text messages from Hightower.
At present one can only wonder what elicited the school teacher's praying on the 16 year old boy and whether on some level she was acting on the arousal of the power of her authority over the boy which she sexually abused. It is also not clear why the boy initially declined to acknowledge that he and Ms Hightower were 'engaging' each other…
via tulsaworld