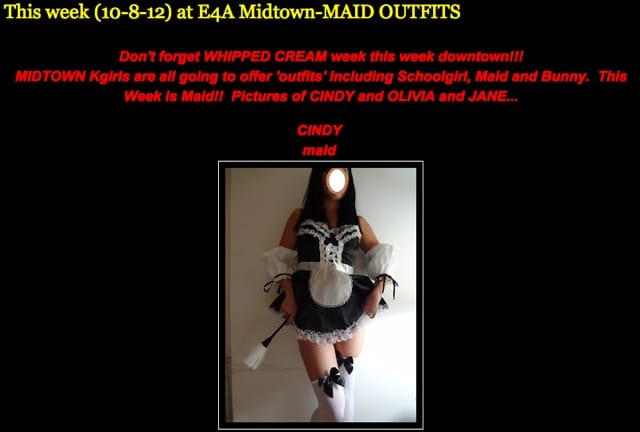 It seems one son isn't taking the news too well about his father William Thomas' double life as an amiable family man around friends and family and a sleaze ball pimp operator of hookers for Wall street dudes on the flip.
Taking to twitter to protest about his father's underhanded side activities (I know I had my heart broken when I found out my father wasn't an astronaut when I was 7 years old), the father's 16 year old son, Noah Thomas postedthe following sarcastic tweets:
'Awesome dad! way to make the thomas family proud.'
'My dad is the upcoming story on nbc news if anyone wants to watch…'
And then there's this tweet which even had me whimpering slightly:
'Pretty surreal to hear your dad's name on the news in connection to a massive prostitution ring bust. had to happen eventually i guess.'
Of course the last tweet either suggests junior knew daddy was doing what he was doing or he had probably had begun wondering about certain shit happening around the household (and probably all those 4 am phone calls most pimps get) which had in some way already caused the boy to be alarmed and wondering in horror when and if something would come down. Or maybe it was all the new toys and flashy stuff that often comes one's way when there's a lot of money sloshing around?
But even if the boy may or may not have suspected anything was up, neighbors told the New York Post that there was 'nothing suspicious or anything' untoward about Mr Thomas.
Reports the UK's dailymail:
He appeared to fulfill his parental responsibility seamlessly, which included taking his 11th-grade son to a Brooklyn Nets game on Friday, where the teenager tweeted his excitement at having front-row seats.
Meanwhile, police claim Thomas had created two sleazy websites to promote his hooker business, which charged between $200 to $300 an hour for sex.
These were overseen in four brothels on Maiden Lane, Sixth Avenue near 37th Street, East 50th Street and East 58th Street, authorities allege.
So whilst things may have being going askew with dad, it seems things got a little hairy for junior as well who had this to tweet to the nypost after the paper ran his tweets this morning:
"hey new york post, next time you want to use my tweets in a front page story i want compensation," the teenage Thomas wrote. "or just ask my permission."
Presumably a lawyer will let him know today that these messages are public.
And then there was this cryptic comment via nymag which caught my attention as well:
I guess kid hasn't figured out that there will be no more whore money to fund college tuition and whatever there was will now be paying lawyer's fees. #meh