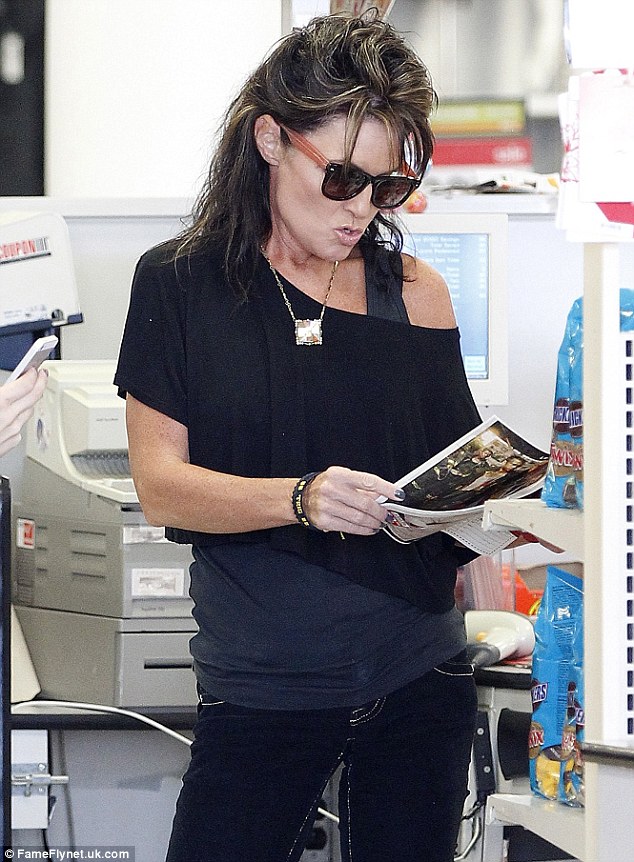 Looks like Sarah Palin is keen to remind some of you that although she is fast on the way out in the political sweepstakes (but I bet that bixch still gets paid the hard yack to spill a few sentences on nothing meaningless) she can still pull heads with her svelte figure.
Known to have a high taste for high fashion (bixch spent $150K on a wardrobe back in 2008 when she was campaigning with that half dead gizzard John McCain) Sarah Palin once again took no prisoners as she trotted through California Studios like a banshee ready to strut on a Parisian catwalk.
But if you want in on Sarah's hot to trot secrets the dailymail gives us the following:
In 2008, she told the Wall Street Journal: 'My family and I eat a healthy diet heavy in wild Alaskan seafood, moose, caribou and fresh fruit.
'I guess my biggest pitfall is breakfast. I know it's the most important meal of the day but I still haven't bought into it. I hate to admit it, but a skinny white-chocolate mocha is my staple in the morning.'
She discussed her exercise regime in detail, revealing that she went on midnight runs while she composed speeches in her head, adding that she was running seven to 10 miles a day before she became pregnant with her fifth child, son Trig, now four.
She may have not got much for brain power but at least Sarah Palin's got a kicking strut down the runway, not that you pay attention to that shit when you hand her scrawny ass $25 K to tell you about why Russia is somewhere next door to South Alaska….