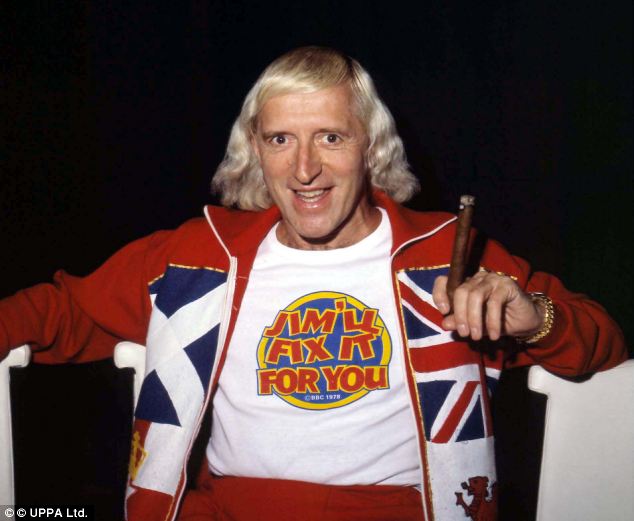 UK authorities are now trying to piece together assertions that deceased BBC media personality Jimmy Savile raped and sexually abused up to 25 female children over the course of over 4 decades.
guardian.co.uk: Two formal criminal allegations of rape and six of indecent assault have been recorded to date against the late DJ and TV presenter, who died last year, but police said they had received information relating to up to 25 potential victims, the majority of whom were girls aged between 13 and 16 when the alleged abuse took place.
To be sure the news hasn't gone down well at all as media outlets are asking why the BBC, his longtime employer didn't further investigate allegations that first sprang as early as 1959, although the bulk of lewd acts are said to have taken place principally during the 1970's and 80's. Also feeling the heat is the UK media establishment itself as questions are being raised if the BBC refused to examine assertions about their star children's presenter why for that matter other media outlets failed to at least do their bit and pay closer attention to burgeoning allegations back in the 70's and 80's?
Asked whether it was now possible to say definitively that Savile, who died in October 2011 at the age of 84, was a serial abuser of young women, chief investigator, Commander Peter Spindler of London's Metropolitan Police offered: "I think the facts speak for themselves around the number of women who have come forward and spoken about his behaviour [and] his predilection for teenage girls … It's a pattern of behaviour that is being presented to us."
For its part the BBC who is increasingly feeling the heat for deciding not to press forward with investigations after a newsnight piece ignited assertions that Mr Savile was a serial abuser of children has been forced to apologize to the families involved and has pledged to conduct an internal inquiry into its own conduct on the matter.
Reflects the independent:
But what may have saved Savile even more was the saintliness granted to those celebrities whose entire image is built around being wholesome and uncontroversial, full of goodness and virtue, to be loved by all the family. So for the many people who witnessed teenage girls being routinely lured into his dressing room, making an official complaint must have seemed as futile as a bank clerk in 2007 saying, "Are you sure we should lend another million dollars to Mr Stanford?"
But if one wants to further reflect on sexist attitudes within the media establishment that allowed sexist behavior and unfortunately even the sexual abuse of children comes this pithy reflection via the socialistworker.co.uk:
Savile's establishment friends in the media and police covered up a serial child abuser. Some want to blame the liberalising of attitudes to sex in the 1960s and 70s for what happened. Others write it off as part of "rock and roll culture".
But the shattering of repressive attitudes towards sex in the 1960s meant people, especially women, had choices open to them for the first time.
The descriptions of what women were subjected to have nothing to do with choice. Regularly being groped while on air, as DJ Liz Kershaw describes in the 1980s, is not a product of sexually liberated times. Their experiences reflect the depth of sexism that was tolerated, and not just at the BBC.
Then there's this as well via the guardian:
Savile's family said on Tuesday that it had ordered his £4,000 gravestone in Scarborough to be removed, "out of respect for public opinion". The monument was erected only last month, but relatives said they were aware of "the impact that the stone remaining there could have on the dignity and sanctity of the cemetery". A memorial plaque to Savile in Scarborough has been vandalised, while a footpath named after him has also had its sign removed.
Ultimately one has to wonder why the BBC chose not to address the serious accusations against Savile and why for that matter other media outlets failed to perform their duty. One can only wonder if it was a desperate attempt to preserve a wholesome image of the BBC, of its star or the desire of other media outlets not to begin uncovering unsavory facts for fear unsavory facts about their conduct and closet skeletons would in turn be unearthed….?